STC Optics Clip Filters for Fujifilm X Available with Special FujiRumors Deal and GFX Clip Filters Coming September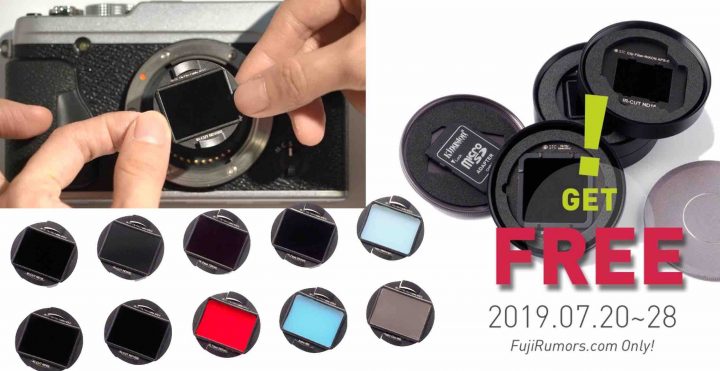 STC Optics Fuji X Clip Filters
The STC Optics Clip Filters for Fujifilm are finally available for purchase at the STC Optics shop here, and they come with an exclusive deal the FujiRumors community.
If you buy a STC Optics clip filter, just use coupon code "FUJIRUMORS.COM" and you will get a free stackable aerospace-grade metal clip filter case.

The deal ends July 28. Usage limit per user: 1

Read all instructions to get the deal in this STC article.
The Fujifilm X system clip filter currently provides 11 filter functions. Actually, it should have 12 but the UV-IR CUT of infrared 650nm is not ready yet, so if you guys need it, you can send an inquiry to STC Optics.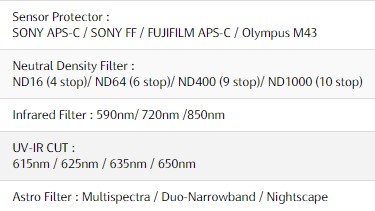 Coming for Fujifilm GFX
STC Optics told me, that the Clip filters for Fujifilm GFX will ready in September and be compatible with GFX50S, GFX50R and GFX100.
Advantages over Conventional Filters
As we told you in our original article back in April 22, the filter attaches directly in front of the sensor, giving the following advantages:
For Astrophotographers
Clip-in filters are very popular in the astrophotography community, especially light pollution and narrow-band filters, because they can work with both camera lenses and telescopes. This is a good news for Fujifilm users, because Fujifilm cameras are very good for astro work, due to their superior sensitivity to some wavelengths (like hydrogen alpha, that most of the nebulae are made of) and good ISO performances.
STC Optics Clip Filter Installation