Software Deals: Luminar AI End of Winter Sales and New Topaz Video Enhance AI at Half the Price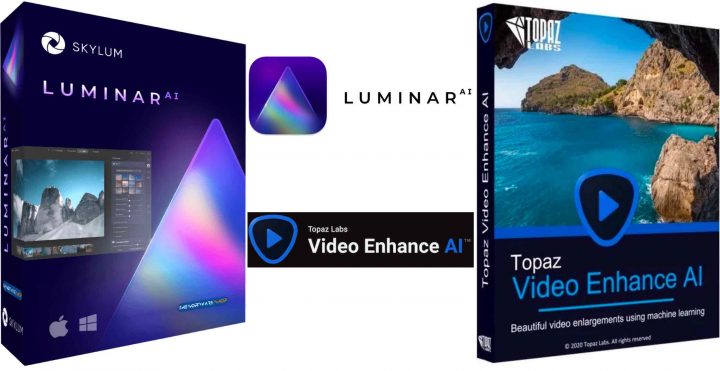 Luminar AI has just launched their end of winter deal here which will end February 28. You can check out the various offers and grab your discounted copy here.
Topaz has released a new version of Video Enhance AI with some major improvements, and it's on sale now at half the price. Full release notes about the latest version can be checked out here.
Topaz Video Enhance AI 2.0.0 Release notes below
Kickstarter
Major Features
Two new model updates: Artemis v11, and Dione v2
Artemis LQ and MQ v11 evolve from Artemis v10 with added ability to handle over-sharpening artifacts in medium or low-quality progressive input videos
Dione TV and TD v2 are enhanced from v1 that also remove over-sharpening artifacts in medium or low quality interlaced input videos
UI has been updated and overhauled to provide for a better experience
Improvements
Menu toolbar has been added on Mac
When multiple videos are selected, settings in the right panel now apply to all selected videos
Able to open videos in their containing folder when videos are done processing
Model parameters and post process settings have been changed to sliders to provide for better fine-tuning
Reset Settings button has been added
Output FPS has been added to the footer at the bottom of the program
Reset Trim button has been added to the scrubbing toolbar
Ends Today: Luminar AI end of winter deal here
Topaz New Version of Video Enhance AI released now for half the price