Reasons Not to Buy a Fuji :: X-Pro2 Reviews :: DENOISE PRO Software now 72% off (exp. Feb.7) :: A Nice Story & more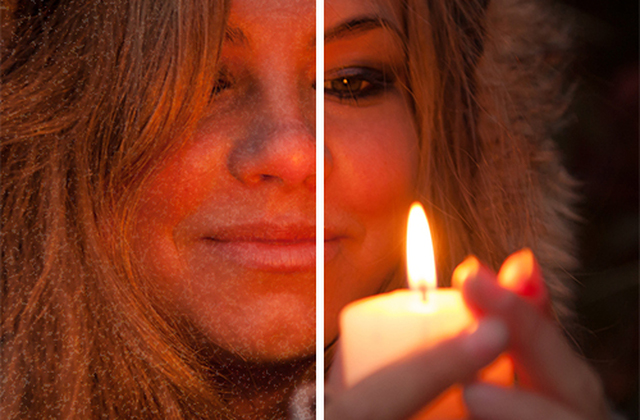 Denoise projects Professional
There is a huge rebate on the pretty amazing DENOISE projects professional software. Until February 7 you save 72% on it!
This software, 100% developed in Germany, removes all forms of image noise: luminance noise, colour noise, banding, hot pixels & more. It can be used as a stand-alone Program or Plug-in (on both, Windows or Mac).
You can buy the software here and learn more about the software here.

X-Pro2
USA: BHphoto / AmazonUS / Adorama / CANADA: AmazonCA / EUROPE: AmazonDE / AmazonUK / WexUK / PCHstore / AmazonITA / AmazonFR / AmazonESP /   AUSTRALIA: CameraPro
First thoughts on the X-Pro2 at the German site feyzidemirel (translation) / Fujifilm X-Pro 2: In Camera RAW Conversion at fujilove / Behind the scenes of Fujifilm's factory in Sendai, Japan at dpreview / X-Pro2 presentation at the Japanese site dc-watch (translation) / Fuji X-Pro2 Review Part One: Unboxing and First Impressions at ianmacdonaldphotography / Testing the ACROS Mode on the X-Pro2 in South Queensferry at macleancomms / Long Exposure Landscapes with the X-Pro2 at macleancomms /
Reasons Not to Buy a Fuji & more miXed links
Reasons Not to Buy a Fuji X series camera in 2016 at the Spanish site fuji-xperience (translation) + about giving your photos away for free at fuji-xperience (translation) + 10 months with the X-T10 (Vs. X-T1) at fujix-perience (translation) / Fujinon XF 50-140mm at photozone / No going back. Switching to Fuji X at m-dash / X-T1: Big In Japan – Fujikna, 5 years of Fujifilm X-series bjornmoerman / Six Days in Tokyo: Three Studies at laroquephoto / My Switch From Canon to Fuji – The First Three Months at tavphotography / ZONLAI 25 1.8 at fujistas / Fujifilm XF 35mm f2 review at cameralabs / 35mmF2 WR test at the French site focus-numerique (translation) /
A nice story :-)
"So the 10th January was amazing. Sarah and I are travelling in India and a Canadian guy came up to me (having spotted my camera on the table) and said: "I am about to ask that lady there (pointing to a pretty girl in the corner) to marry me, could you possibly photograph it?"
How does the story end? Read it here at Rupert Marlow Wedding Photography facebook.