Pre-Order Kipon Canon EF to Fujifilm X and GFX Auto Focus Adapters Available – "Speedbooster" Version included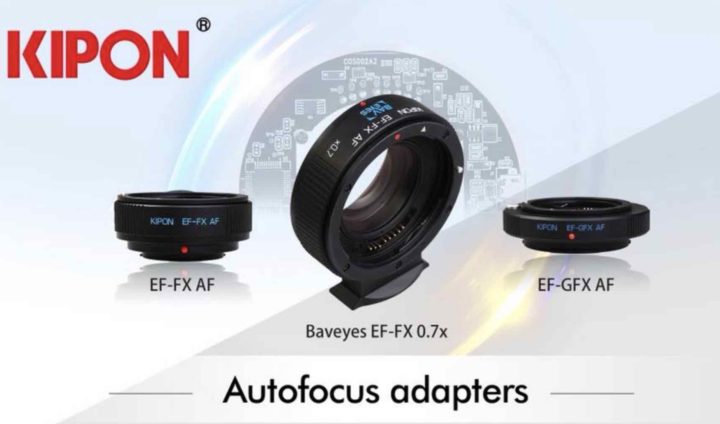 Last month Kipon announced 3 new smart adapters for Fujifilm, that are now all availabe for pre-order at Adorama.
And about that thing with the 24×7 365 days a year non stop Fujifilm coverage… I am not kidding :). This article was bought to you at 04:31 AM :). So, if you want to keep getting blazing fast Fuji news and rumors, make sure to follow us on Facebook, RSS-feed, Instagram, Youtube and Twitter.