Power Junkie v2 Now on Kickstarter – Power Your Fujifilm Camera with Sony NP-F Batteries (and More on Kickstarter)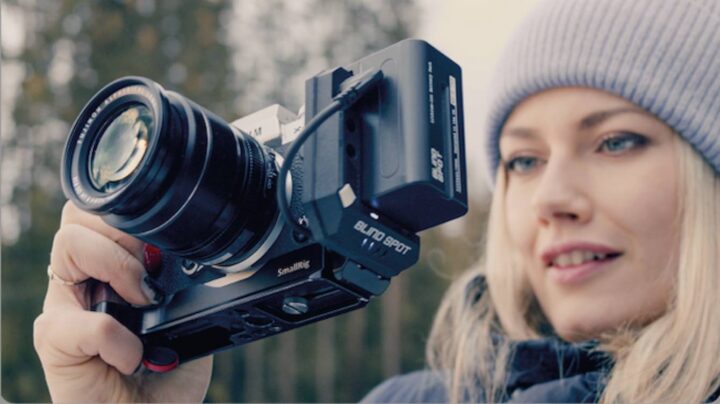 Power Junkie V2
Blind Spot Gear has launched Power Junkie V2 on Kickstarter, which allows you to power also your Fujifilm cameras using the Sony NP-F batteries. This is definitely something interesting for filmmakers.
Down below a quick video demo on how it works and for all the details check out this dedicated kickstarter page here.
SnapPack Anti-Theft Travel/Commute Bags
Check out the SnapPack Anti-Theft Travel/Commute Bags on Kickstarter here.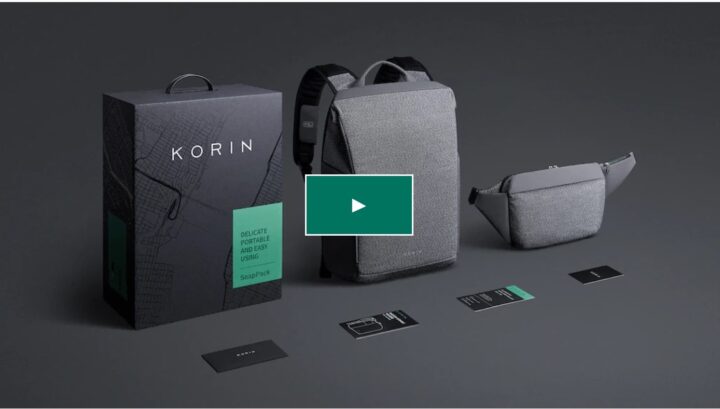 Spinn
The new Spinn CP is now available on Kickstarter (Click here). It's a different way to carry your camera and an update to their previous CP version. It now comes with two different base plates and a adjustable comfort strap made in five colours. From recycled raw materials.

Heipi Tripod
After an extremely successful campaign at Kickstarter, the much praised Heipo Travel Tripod has now moved on Indiegogo and is keeping raising money there.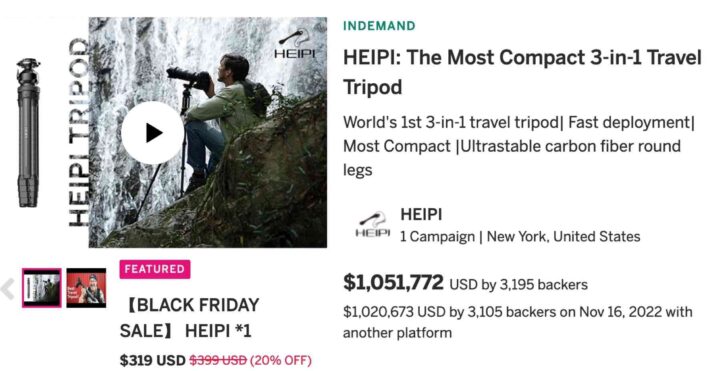 Feiyu
The well known company Feiyu launched the world's first 4-in-1 Gimbal on Kickstarter (Click here to read all details and preorder it). As usual it comes with kickstarter launch discount.