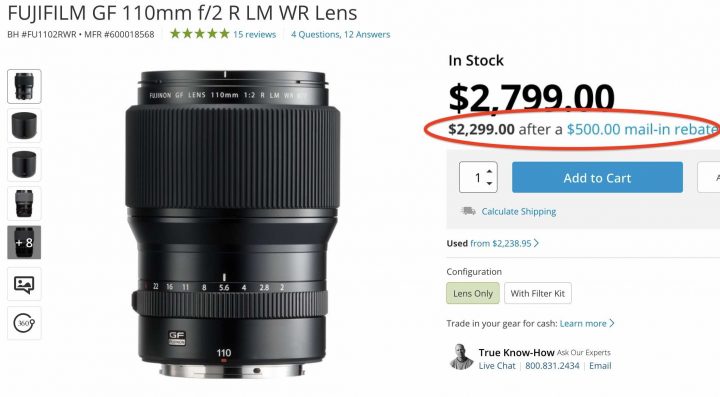 Fujifilm just launched a $500 mail-in rebate on the these three Fujinon G mount lenses that goes until April 18.
Save $500 via mail-in rebate
ATTENTION: Mail-In rebate is not applicable to back orders. Hence if the lens runs out of stock and maybe stays so due to COVID or other reasons, you won't be able to grab the deal. So better place your order until it is available.
Down below the full Terms and Conditions.
In short: you basically first purchase the gear you want at an official retailer. Done that, go to this Fujifilm page and claim your $500 Prepaid Mastercard before 5 P.M. EST on May 18, 2021.
Full Terms and Conditions