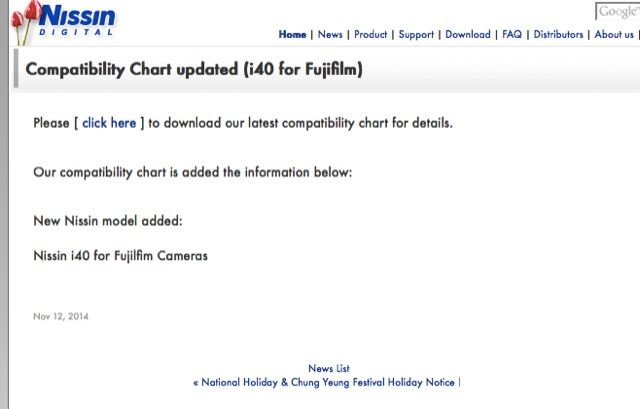 It seems that the waiting is almost over for the Nissin i40 flash. The company just added the Fujifilm version to their compatibility chart here. Also, Fuji-X users can download and read the manual here (select the German or Chinese manual here).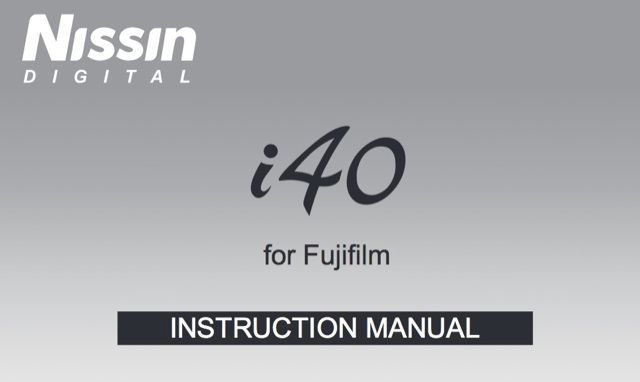 The anonymous souce, who passed me the link (thanks) also said that the Nissin i40 will start shipping as soon as next week. However, the source didn't specify in which country. I don't think it will be already shipping to USA and Europe next week.
Also the site Dicahub (translation) got information about the Nissin i40, see the screenshot from Dicahab down below. They say that it should be released in Japan by the end of November. Black dot: confirmed to be compatibility. Gray dot: to be confirmed.
image courtesy: Dicahub
i40 for Fujifilm (black text) scheduled to be released at the end of November. (red text) Nissin i40 for Fujifilm is scheduled to be released. (white text)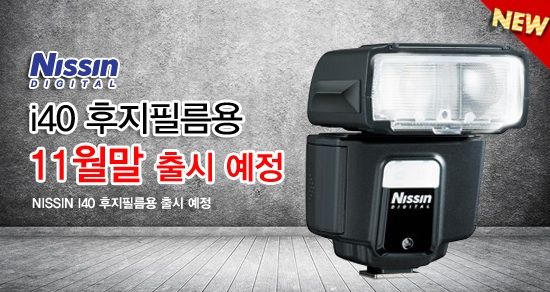 For now, BHphoto is still marking the Nissin i40 as available at the end of December