miXed zone: XF90mm reviews, FREE Photographing Cuba eBook, RoboSHOOT, Fuji X Wedding equipment & more!
NEW X-T1 FIRMWARE 4.0
Are You Disappointed with Firmware 4.0 for Fuji XT-1? REVIEW at Matt Widgery Photography youtube channel
X-T1 firmware 4.0 The Impossible Test at erohne / Fujifilm X-T1 Firmware 4.0 First Look and Review at fstoppers / FW 4? It sucks, said jimphoto over at the Fuji X Forum!… but then "I was very, very, very wrong! It is AMAZING. […] Read more at xshooters" / Fujifilm X-T One Point Five at janschwarz / Tornado X-T1 Tracking Test at macleancomms / Wedding with X-T1 and the beta version of firmware 4.0 at felipeyangphoto / firmware 4.0 on the go at jorgefm /
Fujifilm X-T1 Menu Firmware 4.00 at Anthony Morganti youtube /
NOTE: on the same day of the FW4 release, Fuji released also the new Fuji-Android-Apps "FUJIFILM Camera Application" and "FUJIFILM Photo Receiver". The latest versions finally sort out any connection problem.
_ _ _
X-T10
USA: AmazonUS / BHphoto / Adorama EU: AmazonDE / AmazonUK / AmazonFR / WexUK / Cameraworld / PCHstore / AUS: Camerapro
MUST READ Rico's X-T10 First Look / FujiFilm X-T10 review at trustedreviews /
_ _ _
XF90mmF2 WR
USA: AmazonUS / BHphoto / Adorama EU: AmazonDE / AmazonUK / AmazonFR / WexUK / Cameraworld / PCHstore / AUS: Camerapro
MUST READ Rico's XF90mm First Look. / Fujifilm 90mm Preview at leighmiller / Fujinon XF 90mm F2 – First Take and Taken Aback at olafphotoblog & Macro Photography with the XF 90mm F2 & MCEX-11 always at olafphotoblog / Just how good is the 90mm? at billfortney /
_ _ _
XF 16mm F1.4 WR
USA: BHphoto / AmazonUS / Adorama / EUROPE: WexUK / PCHstore
Review at photographyblog / Fujifilm X-T10 + XF16mm f1.4 – First Impressions at macleancomms / Comparison: Fujinon 16mm f1.4 v Fujinon 18mm f2 at macleancomms / Spanish review at dslrmagazine (translation) /
_ _ _
X100/S/T + TCL/WCL
image courtesy: Riflessifotografici
Fuji X100T Review (Part 2) by Donato Chirulli at Riflessifotografici / The X100T, my personal review at stockografie / Fuji X100T Captures Faces of Italy at strongfoto / Bigheadtaco vs Kale Friesen. Ricoh GR vs Fujfilm X100T at bigheadtaco youtube channel / Images taken with the X100S at harnahud / Fujifilm X100T at dylanseeger Part 01, Part 02 and Part 3 / Fujifilm X100S For Wedding Photography at x100c / Fuji X100T – Review at whereswheels / Some time with the Fuji X100T at paulpetch / Review at toolsandtoys /
Fujifilm X-T1

Awards with Fujifilm X-T1 at ivanjoshualoh / Complete Wedding shot on Fujifilm X-T1 at Kevin Mullins youtube channel / Testing the Fuji X-T1 for Night Photography at devinjamesoncreative / Images taken with the X-T1 at harnahud / How I Use the Fujifilm XT-1 for Documentary Wedding Photography at petapixel / Streets of Philadelphia … A Visual Diary … Page 7 … Fuji X100s at streetshooter / X-T1 makes the Picture at the International Kitesurf Magazine – more at creativeway / More On The Fuji X-T1 at rwboyer / Latest Fuji X-T1 Settings Tweaks at cliftonbeard / Double Exposures with the Fuji X-T1 at aboutphotography-tomgrill / Sani Starr, Fashion blogger at Pitti Uomo. Colorful photos with Fuji X-T1 and 35mm at alessandromichelazzi /

other X-series cameras
New York City With The M9 (And A Fuji X Pro-1) at thestreetleica / X-E1: The Party Where No One Came: Salton City, California at worldofdecay / X-E1 shots at Mickey's Flickr here /
Lenses
X-mount lenses
Zoom Lenses Vs. Prime Lenses at sebastianboatca / Canon 50mm F1.4 VS Fujinon 35mm F1.4: the battle of the normals at musicphotographer / REVIEW: The Pulling Power of the Different Fujinon Lenses at macleancomms + More Test Shots with the XF50-140mm f2.8 at macleancomms / A Prime Perspective: First Impression of the Fuji XF 50-140 at rivalsvs / My experience: The XF55-200mmF3.5-4.8 R LM OIS at drawwithlight / The Only Fuji X Lens You Need? : REVIEW – Fuji 18 135 WR lens at Matt Widgery Photography youtube /
other lenses

Lensbaby For Fujifilm X-Mount at derekclarkphotography / Cheap Samyang 12mm any good for Fuji X? at larsauthen /
_ _ _
Travel X / Switch to the X / Fuji X for Weddings

image courtesy: olafphotoblog
20 Useful Tips for Travel Photography at sebastianboatca / Olympic National Park with the X-Series at olafphotoblog / A little gear-talk: Canon, Nikon, Sony A7… but at the end it's a Fuji! Read more at victorhamke
A Superhero needs the right equipment – Fujifilm X (for Weddings) at timosoasepp /
_ _ _
Jpeg / RAW / Converters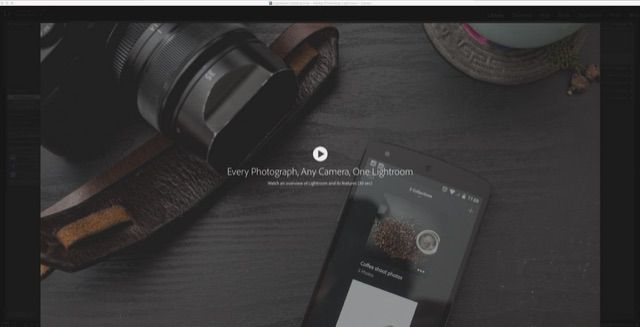 Curiosity: the welcome screen for Lightroom 6 features shows an X-Pro1 with a 35mm… a good Omen for the Future X-TRANS support improvement promised by Adobe here? You can find it in the new version of Lightroom (v. 6) under menu Help/Welcome to Lightroom
Fuji X Trans Sensor and Adobe Camera Raw – The real deal at last? at soundimageplus / Some Free Faux Film Lightroom Presets for Fuji X Users at thomasfitzgeraldphotography / Sharpening Fuji RAF RAW files in Lightroom & Sharpener Pro 3 at Matt Widgery Photography youtube /
Acessories

Clip Cap Battery Protection – Panohood for Tripod-less Panorama shots – Quick release plate for Fuji X-E1 & X-E2 / X100S Underwater Case of Meikon / Top 5 Fuji camera bags at ideasandimages /
a bit of everything

Congratulations Team USA – all images taken with X100T and X-T1 + 56mm at olafphotoblog / Fuji X-Pro1 or X100 series: The Optical Viewfinder versus Electronic Viewfinder at eyebeamimages / How to photograph fireworks with a Fuji X camera at aboutphotography-tomgrill / X-T1 tethered shooting. A rant! Read it at elliotpaulstern /
Free eBook – CUBA

Rocky Nook's FREE Guide to Photographing Cuba is now available at rockynook.com
_ _ _
RoboSHOOT

TTL Flash Triggers for Fujifilm X are now available for pre-order! From the manufacturer: After 2 ½ years in development we are pleased to announce the RoboSHOOT© FCC and CE Certified Flash Trigger Systems are available for pre-order in the US and EU. And, for a limited time, all Master-Remote Kits can be pre-ordered at early-adopter pricing. Shipment is scheduled for late Fall 2015. The three available kits plus two types of remotes give you options to match a wide variety of needs. For more information see the Serene Automation web site at www.sereneautomation.com If you wish to be notified about new development, please be sure to join the mailing list on our 'contact us' page.
X-PRO2 :)

FR-reader Henk (henkversteeg.nl): Is this the new X-PRO2?