miXed zone: XF 16mmF1.4 Thoughts and Samples, Presidential Election with the X-E1 and more!
At the moment, one of the most liked images at the X-shooter facebook zone
shot taken by Tyler Andrews
check out more here
Keep up voting and sharing your absolute favorite X-shot… and here is how to do it:
1) SHARE & DESCRIBE: go to the Fujirumors facebook timeline and submit your favorite X-shot (and a short description) in the timeline by selecting "Photo/Video" .
2) VOTE & COMMENT: All the images will be displayed at the Fujirumors facebook photostream. You can vote & comment the images there.
_ _ _
XF 16mm F1.4 WR – PRE ORDER
BHphoto / AmazonUS / Adorama / EUROPE: WexUK / PCHstore
MUST READ: Rico's FIRST LOOK at the XF 16mmF1.4 (German Version) / Fujifilm XF 16mmF1.4 R WR Test in French at patricemichellon (English Version) / Samples and first impressions at billfortney / Spain 2015 ~ The recce with Mischkah Scott (includes shots taken with 16mmF1.4) at prophotonut / Thoughts about XF Lenses and XF 16mm F1.4 at olafphotoblog /
X100/S/T + TCL/WCL
Bernd ditched all his Leica equipment (2x Leica M9-P, 21mm, 28mm, 35mm, 50mm, 90mm) for an X100T and X-PRO1… and never looked back!  Now you can enjoy his X-shots of California at Bernd's 500px here and here / X100s, My affair with Fuji…  at billgekas / FujiFilm X100T User Review at digitaldepot / X100T: Some other things while we're here at themachineplanet / A week in Berlin with the Fuji X100T at gadgetguy / Fuji X100T Review at switchtomanua/ My First Week with the Fuji X100T at strongfoto / Want an X100 but prefer the 50mm perspective? You'll want the Fujfilm TCL-X100! at X100C / Some spring macro shots with the fuji X100S at mikecroshaw / The Fujifilm WCL-X100 at henrysmithscottage / On the Streets of San Francisco with the Fujifilm X100T Rangefinder at sjl / The Myth of More (not just another Fuji X100T review) at randallarmor / Historic Shropshire with the Fuji x100 at paulmellingphotography / Istanbul: A city meant for walking at jimtardio / The Sony A7ii taught me to respect the Fujifilm X100s at ohm-image / Street Photography with Fuji X100 at colinnichollsphotography /
Fujifilm X-T1 + Graphite X-T1
[shopcountry 21553]
Morocco, No Plan, A Camera and a Phone APP at luminis.photography / Quick Fujifilm X-T1 Hack at thewanderinglensman / My First Demonstration and my First Post at jaimeprades / Head Shots with Emmeline Kellie using the Fujifilm X-T1 at Dean Martin's youtube channel / Fuji X-T1 review at camerahoarders' youtube channel / Live Music Photography with the FujiFilm X-T1 – Can it survive the mosh? at caveiraphotography / Wave Milk Lightroom Magic Fujifilm X-T1 at Brent Mail's youtube channel / In the water with Fuji at luismoreira / X-T1 Electronic Shutter at chrisharrisonphotography / Day 2: The Sony A7II meets my Fuji X-T1 at aboutphotography-tomgrill / Vacation lifestyle with a Fuji X-T1 kit at aboutphotography-tomgrill / X-T1: VLOG #3 : Why did I buy a mirrorless? at MWESTPhotography youtube channel /Fuji X-T1 Tips: Learn to use your Manual Focus! at Jimmy Chung youtube channel / Riding Through Australian Countryside with the Fuji X-T1 at caveiraphotography /
other X-series cameras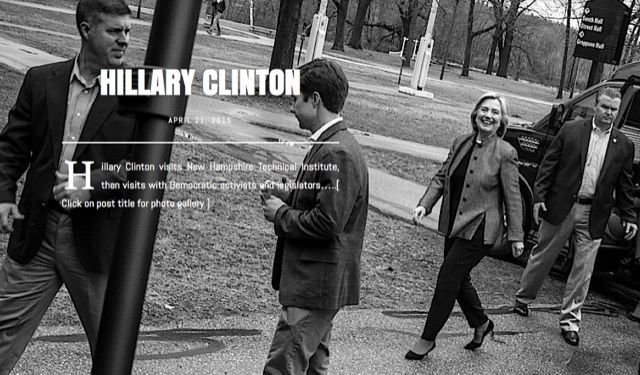 X-E1 + 27mm used for photojournalism project on Presidential election at 7dayspreceding
Sexiest camera ALIVE! at ivanjoshualoh / Photographs taken with a tripod-mounted FujiFilm X-E1 digital camera, raw files processed with PhotoNinja software to convert to black and white at worldofdecay / Ribble Link Sunset with X-PRO1 at paulmellingphotography / X-A2 review at optyczne (translation) / One Year with the Fuji X-Pro1 at petetakespictures / Fujifilm X-A2 Mirrorless Camera Review at shutterbug / X-E1 Adventure in the waterfall at mengyeap / X-A2 review at digitalcameraworld / X30 Review part 1 at photographic-central / X-PRO1 + 18mm One very special library at paulmellingphotography /
X-mount lenses

Zoom or Prime lenses for portraits with Fuji X? at prophotonut / XF 16-55 Portrait Session on the Beach at Sunset in Okinawa at grittymonkey / XF 16-55mm review at lenstip / Review – Fujinon XF 16-55  at jonasjacobsson / The Fuji 50-140mm 2.8 and why I didn't keep it at mikecroshaw /10-24: a handshake of carbon monoxide at jorgefm / endurance cycling event shot with X- T1 and pro WR zooms at fujix365 / 18mm: alpine sunrise at noahstammbach / The Gran Fondo Conwy: A gallery captured with the Fujifilm X-T1, X-A2, 16-55mm f2.8 and 50-140mm f2.8 at mirrorlessons / The God of Bears and Mountains Watching Over Vancouver (56 + 14 +X100S) at olafphotoblog / Detroit WWIM Recap & First Impression of the Fuji XF 14mm at rivalsvs / Do Fuji make a bad lens? at daveyoungfotografia /
other lenses / Adapter / Extension Tubes

Fujifilm X-E2 vs Konica Hexanon at villiasgeirsson /
Travel X / Switch to the X

Jomon: "Last year we switched to Fuji from Canon and we are not looking back. After using the X-T1 for several weddings, I'm completely a Fuji "fanboy" now smile emoticon Here are a couple of weddings we did with X-T1. binaryflips 1 – binaryflips 2" / Imtiaz Rashid (irashidphoto) travel in South Asia with the X-system: Nepal, Bangladesh 1 and 2 & India. / I Just Sold All of My DSLR Gear at danbaileyphoto /
RAW-converters
The Peliroja Editing Video (Photoshop) at ideasandimages /
Acessories / Flash / Adapter / Extension Tubes

J.B camera designs grip case pro review for the Fujifilm X100T at 5maninfield youtube channel /
a bit of everything

Fujifilm sees competitive vigour from mirrorless cameras at gulfnews / Zion – Landscape Photography at miksmedia /