miXed zone: X-reviews, get wide right (XF14mm) + Samyang 8mm (sulantoblog)
X100S
[shopcountry 12883]
– The X100S and the Lee Seven5 System at fixelpix here: "When it comes to filters Lee are the gold standard and their recently released Seven5 micro filter system now includes an option for Fujifilm's X100 and X100s cameras. I should also make it clear at this point the Lee Seven5 micro system isn't just for the X100s and I plan to employ it with the X-Pro1 with various lenses. […] I love long exposure photography and the Lee Seven5 renews the excitement of capturing at any time of the day. If you want to venture into the realm of long exposure photography and have a compact camera then the Lee Filter Seven5 compact system is without doubt the way to go."
image courtesy: fixelpix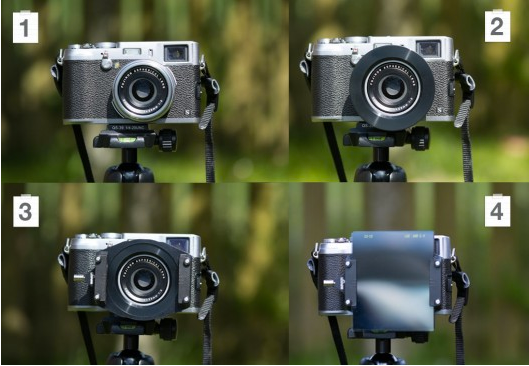 – Adam Lerner's X100S review here. "For me, it's the perfect camera. Amazing that all of that capability is in such a small package. Sure, the X100s isn't for everyone, but for any of you guys who are ready to pop on one, you won't be disappointed. If you were a fan of the X100, then you will love the X100s. The Fuji X100s is THE camera and for anyone who's been considering one or anyone who's got the X100 and loves shooting with it, then the X100s is a must-have."
X20
[shopcountry 12884]
– Infrared shots with the X-Trans sensor of the X20 and the [shoplink 12275 ebay]RM72 Filter[/shoplink]. Check out the results here.
– neocamera posted his X20 review here. "The Fuji X20 is an excellent premium compact and the only one to have a mechanical zoom. […] Image quality is excellent for its sensor-size with low noise, good dynamic-range, nice colors and superb sharpness. Metering is highly conservative and WB is mostly good but struggles a little more than average. […] No camera is perfect but this one clearly shows plenty of strength."
X-E1
[shopcountry 12881]
– Latino TV-super star Raul de Molina loves the X-E1. Just jump to minute 2 of this video, and hear by yourself: no more heavy DSLR's, excellent image quality ("pretty close to the Leica")… a declaration of love ;)
– phototechmag X-E1 review here: "The X-E1 camera is a keeper. I wouldn't hesitate to make this my everyday camera, or take it on an extended trip abroad – particularly with some of the new wide-angle lenses coming up. Light and durable, it's completely controllable with quiet operation and great image quality."
lenses

XF14mm [shopcountry 12888]
– A review of the [shoplink 12946 ebay]Samyang 8mm[/shoplink] lens can be read over here at sulantoblog. "The Samyang 8 mm f/2.8 is a good fisheye both optically and mechanically, but it is also quite affordable, which makes it a worthwhile purchase even for a casual user."
– FR-reader Olaf posted 5 useful tips to make the best use of your wide angle XF14mm. I'll post just the summary, but stop by his blog to read more and see his great shots ("Get wide right!") 1) Always start with observation and vision 2)Choose a distinctive subject that stands out from the surroundings 3)Get unnaturally close 4)Watch corners and eliminate any unnecessary junk 5) Change the point of view – with a wide angle it makes a huge difference.
image courtesy: olafphotoblog