miXed zone: Firmware Feedback, X-Gear reviews, Capture One 8.1 with X100T support, Fiji Workshop, Nissin i40 and more!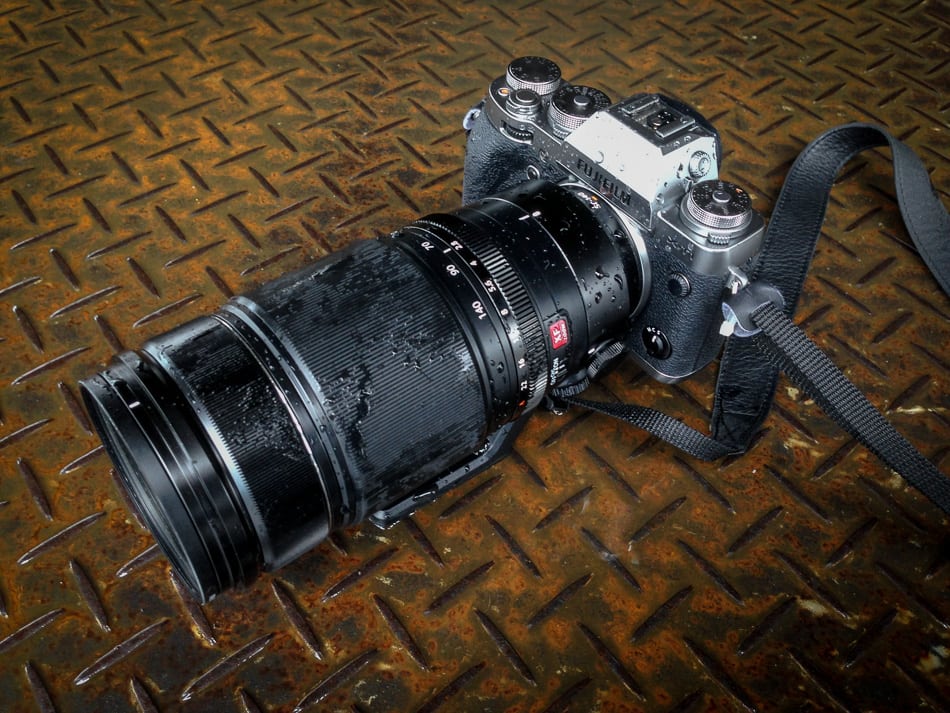 XF 50-140mm f/2.8
USA: BHphoto / AmazonUS / Adorama / EUROPE:WexUK / WexDE / PCHstore /
Fujinon 50-140mm f2.8 LM OIS WR: Review at thedigitaltrekker / Fuji 50-140mm f/2.8 vs. Fuji 55-200mm f/3.5-4.8 at admiringlight + Full Review of the XF 50-140 at admiringlight / Out & About With The Fuji 50-140mm f2.8 at derekclarkphotography / One Week With the Fujinon XF 50-140 at fujiboys / Review and many samples at mobile01 (translation) / Bohek, vignetting test and more at dcfever (translation) /
XF 56mm f/1.2 APD
USA: BHphoto / AmazonUS / Adorama / DigitalRev EUROPE: AmazonUK / PCHstore / WexUK / WexDE / DigitalRev AUSTRALIA: CameraPro / DigitalRev
– XF 56mm at mapcamera (translation) / First Impression: Fujifilm XF56mm f/1.2 R APD is Insanely Bokehlicious! at bigheadtaco /
X100T
USA: BHphoto / AmazonUS / Adorama / EUROPE: WexUK / WexDE / PCHstore / AUSTRALIA: CameraPro
– The Fujifilm X100T Review at flixelpix / X100 and X100T jpgs at mingart / bigheadtaco (youtube) recommends to upgrade from the X100S and talks about the way he uses the X100T for street photography / Fujifilm X100T review: Naughty but niche at pocket-lint / Fuji X100T Preview – Initial Thoughts & Sample Images at slrlounge / Mr. T. – an X100T review at jonasraskphotography / Thoughts on the Fujifilm X100T at hellomikee / The X100T stretching out at dearsusan / The X100T's Electronic Shutter: 1/32000s In 1/15 at janssico / A Casual Review of the Fujifilm X100T at petapixel / My first two weeks with the Fujifilm X100T at dylanhaskin / Fujifilm X100T review at cameralabs / Fuji X100T – A Real World Review at alikgriffin / First impression at mirrorlessons / My Year With Mirrorless Fuji Cameras at leighmiller /
NEW FIRMWARE
Review of Fuji X-E2 Camera Body Update Ver 3.00 and Camera Remote APP at stanleyleary / The Fuji X-T1 3.0 Firmware Update – A New Camera Or Just A Few Tweaks? at soundimageplus /
X-T1 setup guide v:3.00 at johncaz / Why I HATE Fujifilm and the X-T1 at gianlucacolla /
And as spotted by FR-reader João, please fix that little typo ;)
Fujifilm X-T1 + Graphite X-T1
[shopcountry 21553]
graphite edition
Fujifilm X-T1 Graphite Silver Review at photographyblog / graphite X-T1, a simple user review at lbk / Fuji X-T1 Silver Graphite: Love At First Sight or Just Another Bad Date? Initial Thoughts at slrlounge /
classic black
The Italian Job – Haute Route Dolomites Swiss Alps 2014 by Steve Thomas (thesoftsaddle) vimeo video here / Shooting Lightning – Fujifilm X-T1 at jacobrinkphotography / Family vacation in San Diego with the Fujifilm X-T1 and 4 XF primes (14mm, 23mm, 35mm, 56mm) at peterlangfelder / Fuji X-T1 And 23mm F/1.4. Raw File Samples For Download – Is This The Best Fuji X Offers? at soundimageplus / Berlin, with the X-T1 & X100S at gaborimages / X-T1 + 23mm at Kaushik Parmar's youtube / Top 12 Best Mirrorless Compact System Cameras 2014 at ephotozine /
Fujifilm X30
USA: BHphoto / Adorama / AmazonUS / BestBuy / EUROPE: wexUK / wexDE / PCHstore
Fuji X30 review at camerahoarders on youtube /
X100/S + Converters
[shopcountry 12883]
– The Fuji X100s and Why are some cameras 'internet hits' and yet sell very little? at soundimageplus / Fuji X100s – Wide Angle And Tele Converters – Raw File Samples For Download at soundimageplus / 65 Photos taken with the X100 Series at flixelpix /
other X-series cameras
– Fujifilm X-E1: Burmese Days 4: the Rangoon Circle Train at worldofdecay. To see the Rangoon Central Railroad Station check out worldofdecay here / Photos Of Kimbra @Urbanscapes with Fuji Xs at kenandagnesphotoworks / A year with Fuji XE2 Mirrorless.. do i miss the DSLR? at oncamphoto / Fuji'ing in Europe- Part 1: Istanbul at doctography / Scotland for Ernest Journal / Fuji X-E2 Travel Photography at colinnichollsphotography /
lenses
X-mount lenses
FUJINON XF 18-135 versus the XF18-55 at fuji-xperience (English version) / Zeiss Touit 2.8/50 review at lenstip / Objektiv-Test (Part 2): Fujinon XF 10-24mm F4 R – Auf Reisen in German at oz50 (English version) / The return of the Fujinon XF 18mm F/2 R lens… at larsauthen / Fujinon XF 56 mm f/1.2 R at lenstip / Fuji's Neglected Gem – The Fujifilm XF 14mm F2.8 R Fujinon Lens – Raw File Samples To Download at soundimageplus / My New Fuji 55-200 Zoom Lens at jlmphotos / The soundimageplus AWARDS 2014 at soundimageplus / X-T1 + 18-135 and 10-24 shots at joshmoss /
Adapted lenses / Converter
Review: Zhongyi Lens Turbo Adapters ver II for Fuji X mount cameras (FX) at thedigitaltrekker /
RAW-conversion / processing / Jpeg

– Using RAW or SOOC jpegs with Fuji X? – A discussion at jaysonoertel / Classic Chrome – Raw vs Jpeg With The Fuji X100T at alikgriffin / Caputre One (website) added support for X100T and X30.
Fuji X for Weddings
– A 3-Day Indian Wedding at vopoku /
Acessories + Nissin i40

The X100T with Elgato Smart Power at flixelpix / REVIEW: First Impressions of the Nissin i40 Flashgun for the Fuji X-Series at macleancomms /
a bit of everything


New Facebook page for X-shooter Craig Litten's STREET PHOTOGRAPHY WORKSHOPS.. join it here.
– A familiy roadtrip around Australia with the Fuji X-system at tomleuntjensphotography / 7700 km with the Fuji X-series at olafblog / specific X100 series photographic tumbler at x-frame / . / High Iso: Life at 3200 with our Fuji X at fabyandcarlo / Fuji X-Pro 2: Bill Palmer polishes his crystal ball in anticipation at macfilos / The man behind X-series design at fujifilmblog / Fuji'ing in Europe- Part 2: Glasgow. at doctopgraphy / Fuji X System – 2 years of use at xtographer / Considering converting to the Fujifilm X series as a professional Photographer? at aspirephotographytraining / Bhutan: Tranquility in the Land of the Thunder Dragon at rosskennedyimages /
Fiji Workshop
F Stop Lounge just announced their Fiji (not Fuji ;)) workshop 2015. Many PRO's will share their knowledge with you, and amongst the others also X-photographers such as Elia Locardi. Check out more at F-StopLounge.