miXed zone: Mitakon 35mmF0.95 review :: Fuji X in North Korea :: From Nikon to Fuji… and more!

UK DEALS

Hot Deals just started in UK. Complete overview here at AmazonUK. Up to £375 savings!
AmazonUK has also a good price on the X100T (£822). Check it out here at AmazonUK.
Valid until January 11. Purchase only via authorized dealer like AmazonUK.
GERMAN DEALS

Running until January 15:
Fuji X-T1 + 18-55mm + 55-200 for €1899 here at AmazonDE
Buy X-T10 with double kit and save get €100 Cashback – Details at AmazonDE
Buy an X-T1 and get a Free Vertical Grip – Details at AmazonDE
XF35mmF2 + 1.4x Teleconverter
XF35mmF2 WR: USA: AmazonUS / BHphoto / Adorama / EU: PCHstore / AmazonUK / AmazonITA /
1.4x TeleConverter: USA: AmazonUS / BHphoto / Adorama / EU: PCHstore / AmazonUK / AmazonITA /
FIRST LOOK:  XF 35mmF2 WR at the X-Pert Corner
FIRST LOOK:  1.4x TC at the X-Pert Corner
X-T10
USA: AmazonUS / BHphoto / Adorama EU: AmazonDE / AmazonUK / AmazonFR / WexUK / PCHstore / AUS: Camerapro
Fujifilm X-T10 Review in New York City's East Village at TheCameraProject youtube / Review at photoreview / Review at imaging-resource /
XF90mmF2 WR
USA: AmazonUS / BHphoto / Adorama EU: AmazonDE / AmazonUK / AmazonFR / WexUK / PCHstore / AUS: Camerapro
90mm Review in German at qimago (translation) / Working with the Fujifilm XF90mm brandonremler / Japanese review at dc.watch (translation) / Review at amateurphotographer /
Fujifilm X-T1
Testing The Weather Resistance of the X-T1 at macleancomms / Pickering Wanderings With The Fuji X-T1 by Liam Shaw at yorkplacestudios /
My Fuji vs. Olympus catch-22 at eyesuncloudedphoto / The form factor at charlenewinfred / Jonathan Grado recommends the Fuji X-T1 at fastcompany / One Month with the Fujifilm X-T1: The Mirrorless Camera That Won My Heart at 500px /
X100/S/T + TCL/WCL
My Fujifilm X100T or rediscovering the joy in photography at billthornhill-photography / Streets of Philadelphia. A Visual Diary. Page 24. Street. Beating Complacency. Fuji X100s at streetshooter / Fuji x100T New Frames at shifter.media / An Ode to the Fuji X100s at seankellyconway / Can the Fuji X100 work as a wedding camera? at ianh / custom brass filter thread extender inverter for X100T at theevilwithoutonion instagram /
Lenses
X-mount lenses
Review of the Mitakon 35mmF0.95 in Italian at instantart (translation)
[shoplink 39690 ebay]Mitakon 35mmF0.95 on ebay[/shoplink]
Spanish XF16mm test at quesabesde (translation) / XF 16-55mmF2.8 review at ehnamour / Fujinon XF 56mm APD lens review at photoreview and 10-24 review always at photoreview / 16-55 review at macleancomms / 16-55 review at the French site focus-numerique (translation) / Two of my favourite images taken with the XF 35mm f1.4 at lensedbyoliver / Samyang 135mm f/2 (part 2) at eyesuncloudedphoto /
other lenses

Converting the Helios 44M-4 to fully manual aperture at richardwoodphotographer /
Travel X / Fuji X for Weddings

North Korea (X-E2/X100T) at inabyss / Traditional Bali Wedding at gusmank & Bali Wedding at Jeeva Saba at gusmank / Whats in my camera bag! – Weddings – Part 1 at ehnamour / Eva and Peng engagement at devinkhoblog / Into The Great White Open at littlebigtravelingcamera / Colorado's Explosion of Colours (Part II) at olafphotoblog / Wedding Photography 2015 with Fujifilm X-T1, 35mm, and 56mm lenses at markhaddenphotography / The Brady Wedding at mattmccordphotography / All the Js at dearsusan
Switch to the X
From Nikon to Fujifilm. Switching to a Mirrorless system at billthornhill-photography
Jpeg / RAW / Converters
Going "light" – Mobile Post Processing without PC! at hendriximages /
Acessories / Flash / Bags

CLASSIC with ACHOR LINK at nucisleather / Fuji X-T1 (ver 4.0) how to set up your camera for studio lights (strobes) at Adam Panek youtube / 5 Cheap Accessories for the Fujifilm X-T1 at rivalsvs / Fuji X-T1 and Nikon SB600 or SB900 with Yongnuo RF605N at Rob Smith youtube / CosySpeed Streetomatic Review: A bag that helps you use your camera more at diyphotography / Off-Camera Flash Street Photography with the Fujifilm X-Pro1 at streethunters /
a bit of everything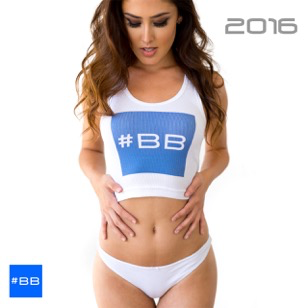 #BB 2016 Calendar / all shot with Fuji X-T1
Fast Cars… Why Wouldn't You Use A Fuji? at buzword / Timelapse: ELMS Scrutineering in Estoril at macleancomms / Photographing Paris – A Study of Notre Dame at ianmacdonaldphotography / Camera, Tablet, Cloud, Done! My Fujifilm Workflow at photo.stjeanm / Christelle Rall – My journey to becoming an X-Photographer at myfujifilm / Long Exposure Tutorial at sebimagery /
The winning image for single image at the 2015 Lens Culture Awards by Sagi Kortler was shot with a Fuji X-T1 and 18-135 @ 18mm