miXed zone: 10-24 hands on, 56 reviews, X-T1 tests and more!
XF Lens Deals
BHphoto: New Benefits for International Customers: PayPal now open to all countries!
XF 14mm: $200 off (price $700) at BHphoto / Adorama / AmazonUS / Pictureline
XF 18mm: $200 off (price $400) at BHphoto / Adorama / AmazonUS / Pictureline
XF 23mm: $150 off (price $750) at BHphoto / Adorama / AmazonUS / Pictureline
XF 27mm: $250 off (price $200) at BHphoto / Adorama / AmazonUS / Pictureline
XF 35mm: $150 off (price $450) at BHphoto / Adorama / AmazonUS / Pictureline
XF 60mm: $250 off (price $400) at BHphoto / Adorama / AmazonUS / Pictureline
XF 55-200: $200 off (price $500) at BHphoto / Adorama / AmazonUS / Pictureline
EU-ORDERS: FR-reader Luzu (BHphoto): "Choose UPS for international delivery, their option "UPS Super Saver" for around 45$ is the cheapest anyways. If you "pay on delivery", UPS will handle all the customs work for you and deliver the item home to you where you pay the customs costs directly to the mailman. No going to customs office needed! Declaration of the deliveries from B&H is made very professionally by them and UPS, so I guess German customs are seldom stopping them. I already ordered two lenses this way (the 27mm and the 55-200mm) without problems! Btw.: The delivery is by plane and super fast!"
Fuji X-T1
[shopcountry 21553]
– X-T1 Video Test (see it on vimeo here) at weddingetcetera here: "As we will see later, the Fujifilm X-T1 is not really dedicated to the film. Video mode is just a bonus. Shooting each shot is a little "tricky". The Video standard of the X-T1 is the Ntsc with a 30 or a 60/i footage in 1080p. Why not ! All screens and editing software accept American and Japanese format. It also allows a better integration with YouTube or Vimeo. However, it is strange that the maximum capacity of a recording is limited to 14 minutes and 30 seconds where it adapts to the capacity of the card on a DMC-GH3."
– Canon user in love for the Fujifilm X-T1 at eyeaperture here: "When I saw the X-T1 i was immediately fascinated by the  concept. I got it a few weeks ago together with the 23mm, 35mm and 56mm and without any doubt i must confess that I am completely in love !!!! Great ergonomics, small package and from the little work i did with the raws I see great depth, great latitude, smooth tonality and as usual the awesome fuji colors!"
– digitalcameraworld review here: "In lower light, focusing speeds drop a little though. It's not quite as fast as a DSLR shooting through a viewfinder, but it's certainly much quicker than one shooting in live view, which this camera is essentially always doing."
– John Caz: "To whom it may concern, please find a link for a short article about the light leak issue that may help those who may be panicking about their new investment to keep calm." From the article here:
"In the photo of the still life on the top of the page, I have used a 30 sec exposure. While I'm lighting my subject with a very small light source, I'm also shining the same torch I used in the light leak photos above on the CLOSED port door. Most of the light bouncing of the camera during the whole exposure was lighting my subject as well. So with the door closed, you are safe! So under normal shooting conditions, its hard to imagine anyone having any issues with this, especially for exposures that are under 30 seconds. Also, knowing that there is a possibility for light leaking during exposure when the port door is open, you can help the situation by ensuring to do what you can to cover the weak area on the left side of the camera during that long exposure."
–  jlmphotos told me via email: "Yesterday my grandson came over for some Pop Pop time and I whipped out my new X-T1 and shot about 900 frames in JPEG. On my blog here are the results of my shooting between ISO 400 all the way to ISOI 6400.  Not very scientific but to  me these are so revealing.  I honestly feel the X-T1 has over a 1 stop advantage in ISO over my X-E1. I also tried the face detection, and the continuous auto-focus.  Unfortunately as I've only had the camera since last Monday, less than a week, I've yet to master the AF-C use.  So my results stunk. I wasn't sure if I was going to keep the camera which is why I shot so extensively.  I really wanted to put it through it's paces and I must admit, it's a KEEPER! Anyway, feel free to click on my link and check out what I've posted.  Maybe some of your readers may find it helpful."
– X-T1 test at photoreview here: "But probably the most irritating thing about the new camera is that Fujifilm STILL hasn't got the message that the bundled Silkypix raw file processor seriously compromises the quality of processed RAF.RAW files and dramatically reduces their resolution. We can think of no reason why anyone would want to use it."
– fuji x-t1 review #3: single shot autofocus at f8blog here: "With one big exception (focus point selection), I'd call the single-shot autofocus on the Fuji X-T1 fantastic. It's very fast, very accurate, and I can focus anywhere I want.  It's perfectly fine for most subjects."
– Review at procameraman here (translation).
– Muses on the Fuji X-T1 – First Thoughts at outdoorimagesfineart here: "Some folks don't like the buttons and how they are pressed.  For me, I prefer dial use anyway and limit my button pushing.  Yes, the buttons are recessed a little and yes they are tougher to press than the X-Pro1, for example.  However, the X-E2 has recessed buttons that are hard to push when compared to the X-Pro1.  So, first, you get used to it.  Second, I'm sure it has a little to do with the weather sealing, which is part of why I bought the camera body anyway."
– Why did I move away from M4/3 and buy a Fujifilm X-T1? at thewanderinglensman here.
– Fujifilm X-T1 on the street at larsauthen here.
– FujiFilm is Testing My Patience! at thewanderinglensman here: "I was, and still am, very frustrated to receive two consecutive cameras that were defective.  My confidence level in Fujifilm right now for quality control is not high.  I decided last evening to try one more copy of this, what appears at first use to be, a very nice photographic instrument.  Let's hope the third copy works as it should."
– X-T1+SanDisk.Honeymoon.At.Yosemite at fortheloveofx here: "The X-T1 performed beautifully in the dark and focus was fast and crisp, even in the midst of a difficult operation – shooting with one hand while managing a sliding 4-wheel-drive Toyota FJ that I was riding."
-Jorge Moro: "Here is a link (jlmphotos) to today's X-T1, auto -focus test on the X-T1.  Rather impressive performance I'd say."
– Mike Croshaw: "Hi, I've updated my blog with some impressions of the XT-1 and lots of images here (mikecroshaw).
– X-T1 vs. X-E1 for long exposure photography at fujivsfuji here.
– Nordic Beauty workshop shot with Fuji X-T1 with 56mm, 35mm and 23mm lenses at prophotonut here: "These soft light beauty shots were taken on the 56mm lens wide open at f/1.2. It's not easy to nail the focus because the depth of field is so shallow. However with practice and care it should be fine."
– X-T1 analysis at brooksreview here: "I shot for many years with a Canon 5D, and I can tell you that I never enjoyed shooting with the 5D as much as I have with the X-T1. Canon's are made for you to trust the camera, and the X-T1 seems to love you even more when you flip to manual and stop trusting it."
– First Impressions Review of the New Fujifilm X-T1 at contrastly here: "Fuji built a camera that looks like it should compete with the SLR market, but what they have really done is cashed in on the concept of "cool." Instead of making a mirrorless camera that caters to amateurs looking to upgrade from a point-and-shoot camera, Fuji developed a platform that is full of advanced features, simplistic in execution, and stylish."
XF 56mm f/1.2
[shopcountry 21554]
– Fuji's first f/1.2 prime knocks it out of the park at slrgear here: "Fujifilm is really knocking it out of the park with their X-mount prime lenses, and the Fujinon 56mm ƒ/1.2R is another triumph. Typically, an impressively bright ƒ/1.2 aperture brings with it some big sacrifices such as sharpness, vignetting and CA, but the Fuji 56mm avoids them all. With stunningly sharp images, even in the corners at ƒ/1.2 with extremely minimal CA, vignetting and distortion, Fuji shooters looking for the premiere portrait lens for the X-mount should look no further."
– First impressions at thephoblographer here: "So far we don't have very much to complain about with Fujifilm's 56mm f1.2 except that we wish that the lens had a dabble of Zeiss's micro contrast. It feels great and delivers beautiful images with the right settings or the right massaging of a file in Adobe Lightroom."
– Fujinon 56 f/1.2 First Impressions: Bokeh with a Side of Bokeh! at markschuelerphoto here: "As some­one who pre­vi­ously owned and loved both the leg­endary [shoplink 22141]Canon EF 85 f/1.2L[/shoplink] and the super-quick Canon EF 85mm f/1.8, all I can say is that I am aston­ished by the lens. It seems to have all of the strengths of a good wide aper­ture por­trait prime with none of the weak­nesses. Yes, the edges are soft at f/1.2, but you're shoot­ing at f/1.2. And the cen­ter is dead sharp."
– Review at admiringlight here: "Fuji has crafted a gorgeous lens that provides excellent subject separation, nice bokeh, fantastic sharpness, outstanding color and contrast and a beautiful response at wide apertures for portrait use, while providing enough resolution and detail to punch it up if needed.  At smaller apertures, the lens is essentially flawless: tack sharp from corner to corner with great contrast and color while still maintaining good bokeh." For the comparison between the Fuji 56mm f/1.2 and the Panasonic Leica 42.5mm f/1.2 for Micro 4/3 click here: "Overall, the Panasonic Leica is a little bit better corrected.  It's slightly sharper over most of the frame (though the Fuji is a little better into the corners in my experience), it's got a little smoother bokeh and better contrast at wide apertures.  However, it's definitely not a runaway.  These systems have two heavyweights in this range."
– jonasraskphotography review here: "I tend to get very exited about new stuff, so I am always overly exited about the things that I review on this blog. With that in mind however, I can safely say that this is the single greatest performing piece of photo-tech I have ever owned. A bokeh monster for the X-Series. Sharp as a razor, and built to last."
XF 10-24
[shopcountry 20414]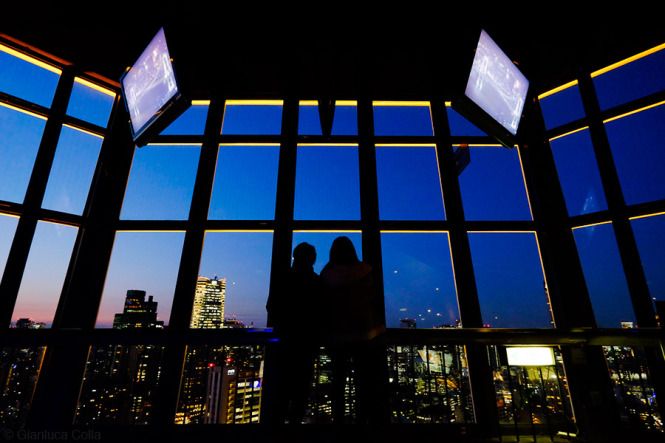 image courtesy: Gianluca Colla (via Fujifilm blog)
 – Hands on with the XF10-24mmF4 R OIS (with beautiful shots!) by Gianluca Colla at fujifilmblog here: "You judge the result your self. All of the images featured here were taken on the X-T1 with a (pre-production) XF10-24mmF4 lens and are JPEGs straight out of camera. I dare you to find me another combination like this.."
– David Hobby's Flickr set here: "This thing is the real deal: Tack sharp wide open, surprisingly rectilinear and with RIDICULOUS optical image stabilization."
XF 10-24 pre-order: [shopcountry 20414]
X100S
[shopcountry 12883]
– Matt Ludtke: " I wanted to drop you a line to let you know I just finished a blog post about shooing a strobe lit action shot of cross country skiing with my x100s. I thought it might be something the readers would be interested in". Check out his blog post X100s with strobes at ludtkephotoblog here.
– FujiFilm X100s Advanced Filters at fernandogros here.
– Fuji X100S in Black & White at michaelkircher here.
– Fujifilm [shoplink 12893]WCL-X100 Wide Conversion Lens[/shoplink] at sebimagery here.
X-PRO1
[shopcountry 12882]
 – March 10th, 2014 ….. Fuji XP1 & 35mm Find The Light … and Some Other Things at streetshooter here.
– How the Fujifilm X-Pro1 helps me Combat G.A.S against the Gorgeous X-T1 at roblowephoto here.
– Berlin with the X-Pro1 – Part One at petetakespictures here.
– Rock & Roll with The Fuji X-Pro1 at roughly365 here: "I shot the images around Little Venice in London and chose to use the Fuji X-Pro1 because its so inconspicuous. I love the fact that you can walk around busy areas and no one notices it. It doesn't scream professional camera so wont attract attention and unwanted questions."
– Pimping my Fuji X-Pro1 ~ X-Signature Skin at kevinmullinsphotography here: "Good Value?  I think so.  It's not going to be for everyone of course but if you fancy being a bit different and adding a bit of quality personalisation to your camera then go for it.  You can get your X-Series pimped with a X-Signature Skin on the Fuji UK Website."
lenses
– FR-reader Yunsoo Kim took a closer look at Fuji's upcoming Cap Lenses and told me that they intergrate soft filter and cross filter: "I found it has soft filter and cross filter inside itself. You can choose it by dial and it will notify the modes by colors." Read here (translation).
– Making the most of a distracting zoo environment with a Fuji 55-200mm zoom and the X-T1 at aboutphotography here.
– Fuji XF 55-200mm 3.5-4.8 OIS -vs- Fuji XC 50-230mm 4.5-6.7 OIS at colinnichollsphotography here: "If its £199 get the XC, its really great and nice and small, its not as good as the XF in terms of build and speed but its really only marginally different, however if it were a case between the two I would have the 55-200 if the XC wasn't so cheap. So overall see what you've got in your wallet, if you can afford the XF buy that but if you can fins a deal on the XC you won't be disappointed with it, don't feel like you are missing out on getting the cheaper lens it is still and awesome piece of kit."
– Fuji X-T1 + 14mm, Sony A7 + Voigtlander 20mm, Sony A7r + Sigma 20mm at soundimageplus here: "Over the past two days I've been shooting with the above camera / lens combinations to get some idea of how the Fuji XF 14mm f/2.8 performs in comparison to the other alternatives I have." For this X-E2 with 14 and 60mm lens article click here.
RAW-conversion

 – Sharpening and Finishing Fuji X-Trans Files in Photoshop and Lightroom at thomasfitzgeraldphotography here: "I hope this series on X-Trans processing has been useful. I'll provide a summary page and direct links to all the articles at a future date. (for now you can see them all on this category page) I'm also considering putting all these parts into an e-book to serve as a kind of manual for getting the best out of X-Trans files, so if you would like to see that let me know. I'm still hopeful that Adobe will improve the demosaicing/sharpening issue in the future, so hopefully at some point all of this will be un-necessary."
flash
 – Fujifilm EF-42 Flash Review at nextimelah here: "All in all, I'm really pleased with the flash. It's doesn't have all the bells and whistles of more flashy flashes (pun intended) of the Canikon, but it works pretty well for me and is useful for events and simple studio setups. I'm also sure Fujifilm will be making an update to this flash to match the competition in the professional realm. For the time being, semi-pros and amateurs will still find this a value for money purchase. Now, I really wish that Fujifilm will update my X-M1 camera firmware to enable WiFi shooting though, will really help those self portraits!"