Luminar 4 Coming tomorrow and Pre-order Discount Ends Today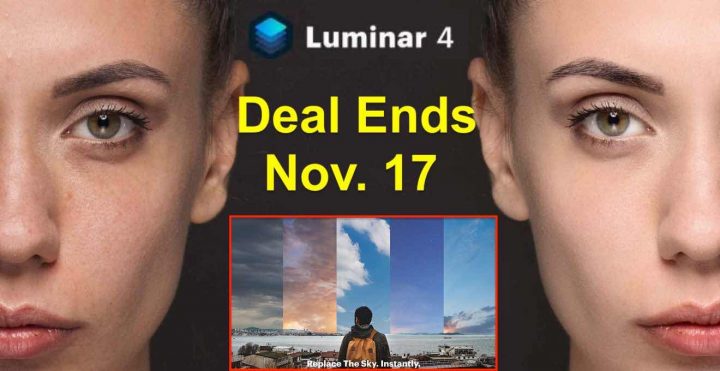 Luminar 4 will be released on November 18.
These are the last few hours to upgrade to the new Luminar 4 with pre-order discount.
Until November 17 you pay:
New Purchases – pay $79
Upgrades – pay $69
Pre-orders include a bonus one-year plan to SmugMug for new SmugMug accounts only (worth US$180).
BH Photo Exclusive: Luminar 4 for $59 (reg.89) – use code ODPHOTO at checkout.