LightPix Labs FlashQ X20 Flash for Fujifilm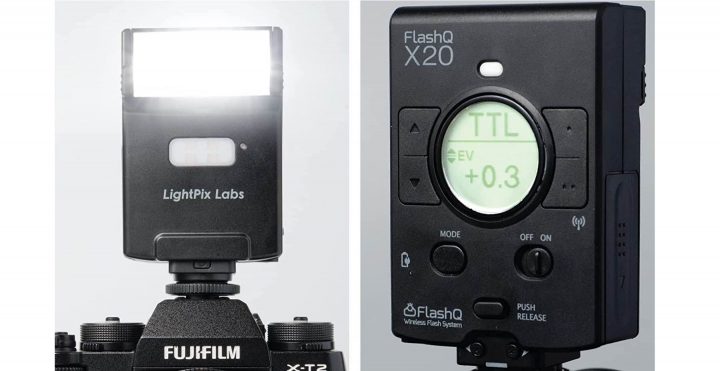 You can now purchase the brand new LightPix Labs FlashQ X20, compact GN20 TTL flash with radio wireless control and led video light.
For the comprehensive specs list and description check out the dedicated FlashQ X20 page at Amazon here.
About this item:
The TTL-enabled wireless flash for FUJIFILM cameras.
With a detachable 2.4GHz radio transmitter for radio wireless control. Designed for off-camera flash photography.
Wireless TTL supports Front & Rear Curtain Sync and Flash Exposure Compensation (FEC).
Bi-color LED light featuring the adjustable 3000 to 5600K color temperature, 20 to 100% dimming, high CRI of 90.
Guide Number 66ft at ISO 100, coverage 32mm (Full-Frame).