Leaked Images and Full Specs of the new Fujifilm XF10!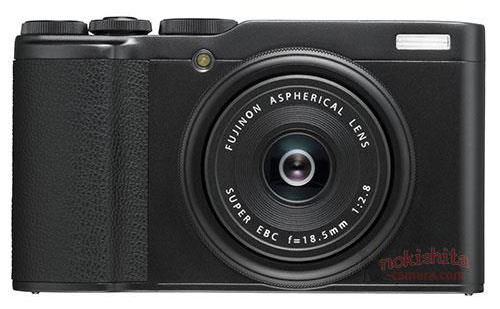 These are the first images of the new Fuji XF10.
Nokishita does not say it, but FR readers know already since weeks that the announcement is tomorrow, July 19.
And exactly what we told you since months now: imagine an X70 with Bayer sensor and no flippy screen… that's the XF10. We also warned you not to hope this will be the X70 successor you all waited for.
Those are the full specs google translated from Japanese:
24.2 Megapixel APS-C sensor
Lens: 18.5 mm F 2.8 (converted 28 mm)
Shortest shooting distance: 10 cm
Back LCD: 3.0 type · Touch panel
4K video
Wi-Fi · Bluetooth installed
Size: 112.5 mm x 64.4 mm x 41.0 mm
Weight: 278.9 g
SQUARE MODE with single flick to switch to 1: 1 format
Conversion with Digital Teleconverter Capture at a field angle equivalent to a focal length of 35 mm or 50 mm
All 11 types of "film simulation" and 19 types of "advanced filter" are installed ("Rich & Fine" and "Monochrome [NIR]" are newly added)
Color: Black · Champagne gold
Overseas price: 449 pounds
via Nokishita