Last Hours to Win a Brand New CamCase Mirrorless Travel Bag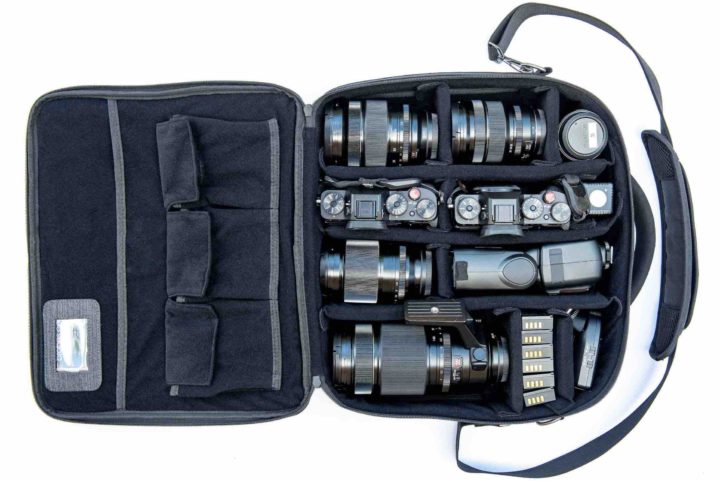 CamCase Bag Giveaway
As you know, FujiRumors and CamCase have teamed up to offer you the chance to win a free CamCase bag.
Well, the giveaway is ending soon, so don't miss your chance to win the bag.
Use the giveaway box at the top of this page, or follow this link, and enter the giveaway by
visit Fujirumors on facebook
follow us on Twitter
tweet about the giveaway (you can do this option once a day)
NOTE: You can do also just one of the things mentioned above to enter the contest
The giveaway ends 1st of June 2018 at 12:00AM
FujiRumors will forward the email of the winner to CamCase, who will then contact the winner and take care of the worldwide shipping.
CamCase Description & Product Images
CamCase is a mirrorless compact camera case designed to 'Travel Small, Travel Light Travel Smart'.
It has been inspired by the new age mirrorless systems where there are limited bag options out there to carry a full kit small and light!
So, in short, we have designed and manufactured a unique camera case/bag aimed directly at the mirrorless market.
As photographers travel a lot with their gear, we are always being pulled up at airports with camera bags being a magnet for security and airline staff wanting to weigh it etc, and no photographer wants their gear to go under into the luggage hold.
This is a camera case that not only doesn't look like a camera bag but easily passes for a briefcase and looks professional.
CamCase is well constructed and comes with 27 inserts so you can set it up in endless configurations.
You can check it out at CamCase.com.au
Pictured is a CamCase loaded with: 2x Fuji X T2's camera bodies, 10-24mm, 16-50mm, 35mm, 90mm 50-140mm, flash, six spare camera batteries, external flash trigger & LumeCube and all this weighs in at 6.5 kg or 14.3 lb!
There is also a front pocket that fits a 13 inch laptop along with 3 soft pockets for tape, clips filters, cloths etc…