Simple Flash Rig for Fujifilm GFX by Markus Klinko :)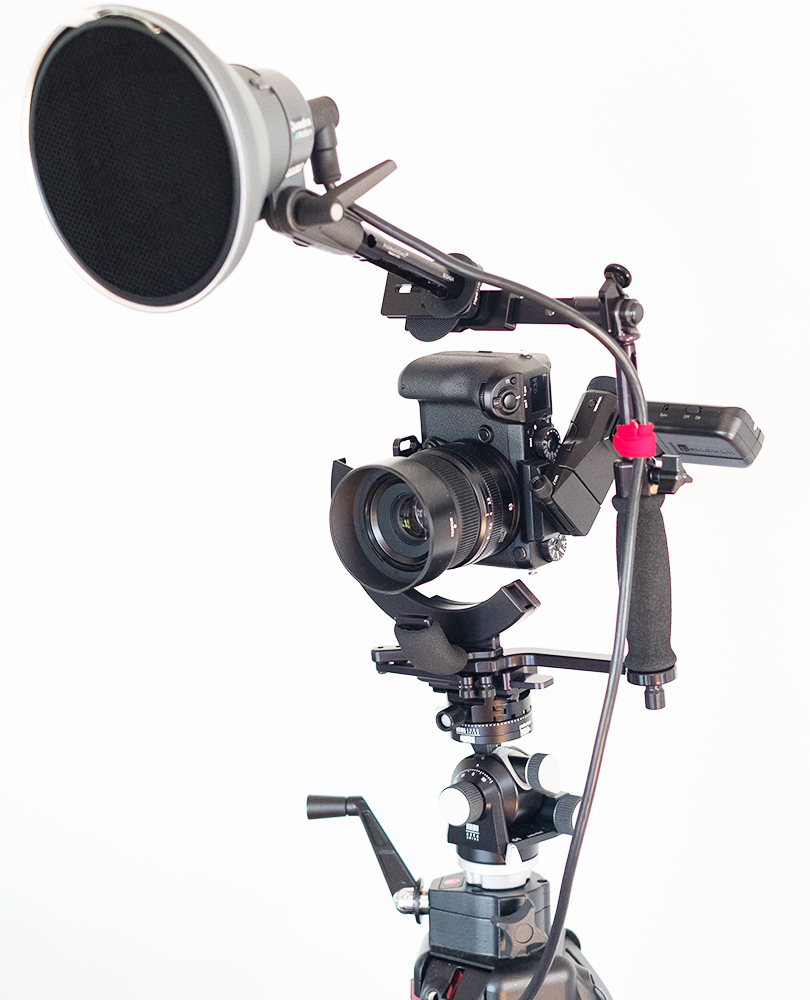 Check out this awesome combination of Elinchrom ELB 400 with GFX that fellow FR-reader Markus Klinko sent me via email (thanks).
The Quadra Action head only weights 10oz, and while extremely powerful, this set up is lighter than most basic on camera flashes.
Works with different accessories, from hard + spotted with grid to super soft with the Portalite 56.
As shared in the previous mixed zone, check out Markus' exhibition "Bowie Unseen", a collection of rare unseen photographs of David Bowie. More at headon. Fujifilm Australia sponsored event.
Join the terrific GFX facebook group which will soon count 12,000 members. An incredibely helpful community creating infinite GFX content. For fast, reliable, and 100% GFX news and rumors follow the Fujifilm GFX facebook page.
Fujifilm GFX 50s: BHphoto, Adorama, AmazonUS
Fujinon GF 110mm F2: USA: BHphoto, AmazonUS, Adorama Europe: WexUK, PCHstore
Fujinon GF 23mm F4: USA BHphoto, AmazonUS, Adorama Europe: WexUK, PCHstore