KAIZEN RUMOR: Fujifilm X-E3 Firmware Might be too Big for Fujifilm X-T20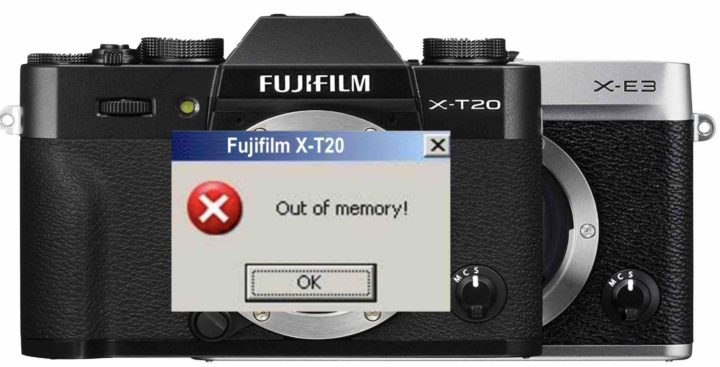 As you know, the Fujifilm X-E3 is currently the most sophisticated Fujifilm camera on the market. And compared to its direct competitor, the Fujifilm X-T20, it offers not only hardware advantages (the joystick, bluetooth…) but it is also superior when it comes to firmware (it lacks of tilt screen, though).
The X-E3 offers for example:
improved AF-system
RGB color histogram
live view highlight alert
ability to use the touch screen also in EVF mode
Fujifilm has already announced a firmware update for the Fujifilm X-T20, which should be out by the end of November. However, it will only add the ability to use touch screen in EVF mode.
Just like many of you, I wondered here why Fujifilm simply does not pack all the X-E3 firmware goodness into the X-T20 with a nice Kaizen update. A question, now answered by our sources, whot told us, that…
… the new Fujfilm X-E3 firmware file is significantly bigger than the X-T20 file, and there is simply not much memory space left on the X-T20 to pack all the new X-E3 firmware features into the X-T20. The only chance for Fujifilm would be a major and expensive X-T20 code redesign, but not even with the code redesign, it's sure that Fujifilm would be able to pack it all into the X-T20.
So, it's not a marketing strategy to differentiate between products or a strategy to give the X-T20 a second Kaizen marketing life later on. It's a real hardware issue, that we currently don't know if Fujifilm can solve.
Now let's assume Fujifilm will be able to implement only one more X-E3 feature in the the X-T20, which one would you like it to be?

Loading ...
I remind you that, unlike the X-T20, the X-T2 and X-Pro2 will get the improved AF system at the end of November (X-T2) and at the end of December (X-Pro2).
Fujifilm X-E3: BHphoto, Adorama, AmazonUS, FocusCamera
Fujifilm X-T20: BHphoto, Adorama, AmazonUS, FocusCamera