IT'S OVER SOON: Capture One 10% Savings and Luminar 3 Deal Ending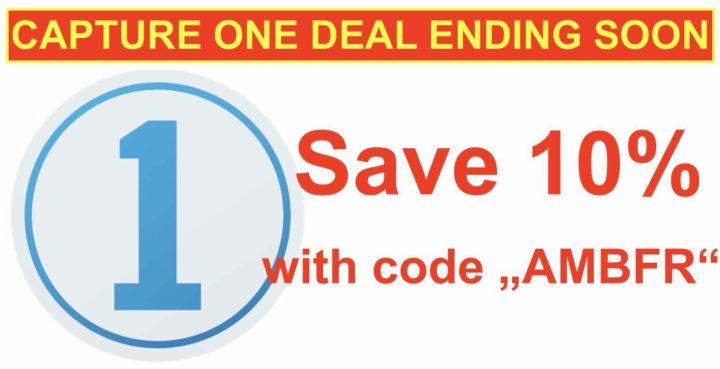 Capture One 12
PhaseOne contacted me, and told me that they are going to end the special discount coupon codes for all their affiliates.
This means that these are the very last days, where FujiRumors can offer you up to 10% discount on Capture One 12, when using code "AMBFR" at checkout.
Here are the various savings:
The coupon code AMBFR is valid until December 31, 2018.
Capture One 12 added film simulation profiles for the following cameras: X-Pro2, X-T2, X-T20, X-H1, X-T3, X-E3, X100F, GFX50S and GFX50R. We have compared them to the original film simulations as well to Lightroom's version. See this article here.
Luminar 3
These are the last 2 days, where you can pre-order Luminar 3 with Libraries for a reduced price along with additional bonuses.
Pre-order offer until December 18 (after Dec. 19 it will cost $69):
Pricing:
New users can purchase Luminar for ​$59​​ (​$49​​ with coupon code "FUJI").
Current users of Luminar 2017 can upgrade for ​$49​​ (​$39​​ with coupon code "FUJI").
Bonuses:
US$20 gift card to Manfrotto & Gitzo
3 video tutorials by Dan Kordan
3-month ViewBug membership
2-month KelbyOne membership
Free eBook from Rocky Nook
US$300 OFF Iceland Photo Tours