Iridient Developer (2.1.1): New native X-Trans support + Iridient (2.1) vs ACR (thevisualexperience)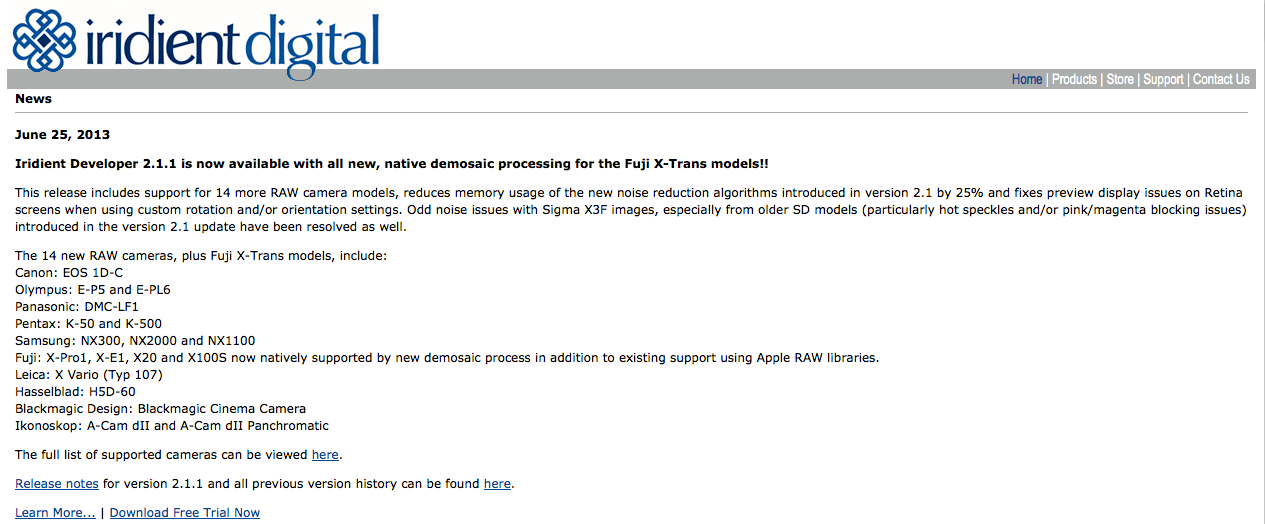 I've already told you that Iridient Developer (MAC only) now supports X-Trans RAW files here. The latest 2.1.1 version is now available with all "new, native demosaic processing for the Fuji X-Trans models!" Check it here and download the free trial here!  "Fuji: X-Pro1, X-E1, X20 and X100S now natively supported by new demosaic process in addition to existing support using Apple RAW libraries".
Iridient Developer vs ACR
thevisualexperience made a comparison between ACR and Iridient (2.1). The question here: "is it worth in a Lightroom based workflow, to add this other piece of software or not?"
Here are some of his findings: "White balances are different. Many differences in color rendering btw the two RAW processors […] The IRIDIENT output, in the same conditions as ACR, give a darker and more contrasty image. […] There is some "vignetting" in the IRIDIENT output. […] The details extracted from the RAW by IRIDIENT  blow out ACR"
Now, it's worth to add Iridient in your workflow? You can find the answer in part1 and part2 of his review (includes also a nice video comparison).
enjoy your day
Patrick
image courtesy: thevisualexperience (part 2)