Global Shutter: 120+ MP for Fujifilm GFX120 and 31 MP for Fujifilm X-H2?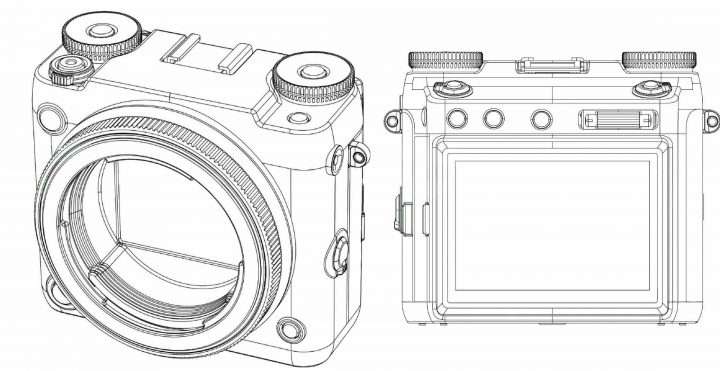 We are talking since a long time, about the global shutter revolution coming to photography, and even Fujifilm itself talked about it, for example:
Inspired by an email of a reader, I went back to check which kind of global shutter sensors Sony has currently to offer.
Worth to mention and possibly of interest for Fujifilm shooters, are the following two:
Clarifications & Reminders
Now, we know that the Fujifilm X-T4 and the Fujifilm GFX100 use the same sensor, just the one in the GFX100 is about 4 times bigger, hence it has 4 times the megapixel.
We also know that the current Fujifilm GFX sensor is a type 3.4″, hence slightly different than the IMX661LQA-C type 3.6″ listed above.
If we would take the 31 MP APS-C global shutter sensor and make a 3.4″ type of it, we would end up with about 123 megapixel on medium format Fujifilm GFX.
And as a reminder, Sony also released a 43 megapixel stacked APS-C sensor. The same sensor used on the GFX system would result in a 162 MP sensor.
Speculations: Fujifilm GFX120 and Fujifilm X-H2?

With all that out of the way, let's see what this could mean for the Fujifilm X and GFX systems.
X System
Fujifilm has officially confirmed that there will be a Fujifilm X-H2, but FujiRumors always told you that it won't come soon.
Speculations that the Fujifilm X-H2 could deploy a 43 megapixel sensor were fueled by this Sony sensor sheet.
However, recently a Fujifilm manager said that current Fujinon X series glass has a resolution limit of about 32 megapixel.
Seen from this perspective, using a 43 megapixel sensor would seem like an overkill, and I personally would prefer them to use a 31 megapixel global shutter.
But hey, that's pure speculation based on sensor sheets Sony releases.
GFX system
Here things get really interesting, as the Fujifilm GFX system will profit more than any other system from the global shutter, for the reasons we explained here.
Now imagine a substantially smaller Fujifilm GFX with 120+ megapixel, fast burst shooting and more. Something like the Fujifilm Omega, that we used as an opening image here. Now that would be a winner!
Also, the global shutter could make official Fujifilm concepts like the modular Fujifilm GFX finally possible.
And you?
I am curious to read what you guys think. Which sensor should Fujifilm use for the X and GFX system?
Join Our Owners Groups
Join Our Facebook Pages