[UPDATE] Giveaway: Win Kipon X/GFX Lenses and Adapters by Sharing Your Images at Our X-T/GFX Facebook Groups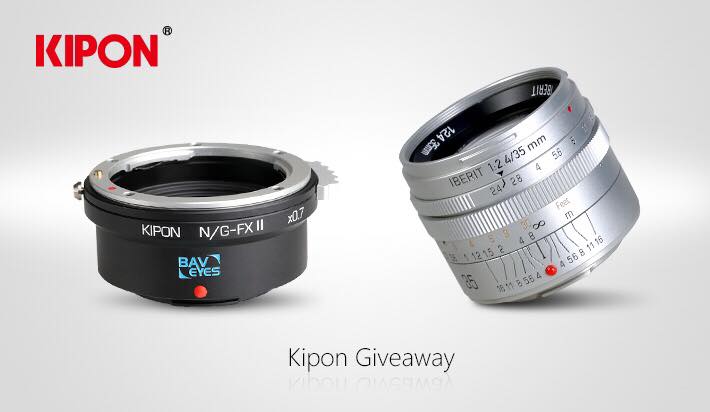 Kipon Giveaway
[UPDATE] Thanks to all for participating. The winners have been contacted and they all replied to me. The name of the winners can be checked out at the respective facebook groups.
Kipon, a major and experienced manufacturer for adapters and lenses, is offering a giveaway exclusively for our Fujifilm GFX facebook community and Fujifilm X-T facebook community.
Thanks to Kipon for organizing this much appreciated and generous giveaway for us.
Facebook X-T Giveaway Competition – join here

PRIZE
One (1) X Mount Iberit Artcraft lens of your choice
One (1) Kipon adapter for X mount of your choice
HOW TO ENTER
Share an image

taken with X-T cameras

at our Fujifilm X-T facebook group (also images not taken with Kipon lenses or Kipon adapters can be shared)

YOU MUST SHARE IN A SEPARATE POST ON THE GROUP

The image must be a new one, meaning never have been shared previously in the group
Tag your image #kiponxt
THE WINNER
We will select the winner amongst the most liked images tagged #kiponxt
The competition runs from August 12 to August 18 (only images shared during this period will be accepted)
Facebook GFX Giveaway Competition – join here
PRIZE
One (1) Kipon 75mm G mount lens
One (1) Kipon adapter for G mount of your choice
HOW TO ENTER
Share an image taken with GFX cameras at our Fujifilm GFX facebook group (also images not taken with Kipon lenses or Kipon adapters can be shared)

YOU MUST SHARE IN A SEPARATE POST ON THE GROUP

The image must be a new one, meaning never have been shared previously in the group
Tag your image #kipongfx
THE WINNER
We will select the winner amongst the most liked images tagged #kipongfx
The competition runs from August 12 to August 18 (only images shared during this period will be accepted)