Gift Tip: Photography Books for Christmas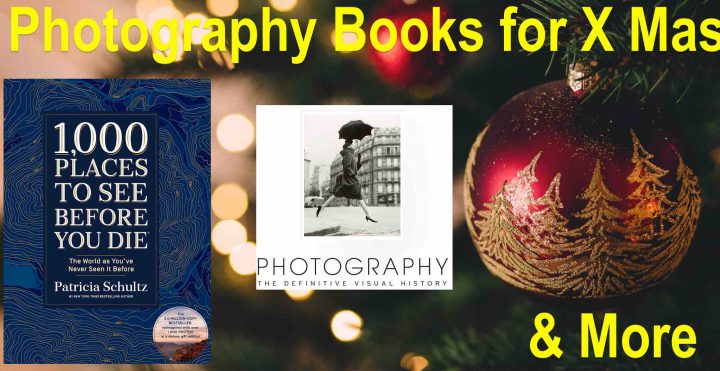 I recently recommended the Fujifilm X-T30 to a friend, who is starting out with photography. Once he bought it, he looked for tutorials and ebooks that could help him to master his camera.
But I thought, that while technical knowledge is fundamental, it means nothing, without inspiration.
So I gifted him Photography: The Definitive Visual History, as the book nicely illustrates the history of the art of photography (and its most iconic photographs and photographers) and this might serve him as inspiration for his own photographic journey.
Then I started looking for a book for myself, checking out the various best sellers in the different Amazon Photography categories.
I am still undecided, but the travel-lover in me pushes me towards the book 1,000 Places to See Before You Die.
Named a Best Gift Book of 2019 by The Associated Press, Business Insider, The Daily Beast, Forbes, and more

"Gorgeous . . . breathtaking . . . spectacular." —Publishers Weekly
In these cold winter days, with my next longer holiday still far away, it might help me to find inspiration for my next summer trip.
I thought that maybe some of you might be interested to grab a photography book for Christmas, too, so I share down below some of the current Amazon top sellers.
However, if you have anything you'd like to recommend to FR-readers, feel free to drop it down in the comments.
Last but not least, here is the full list of Fujifilm related ebooks available on AmazonUS.