Fujinon XF50mmF1.0 Hits the Stores and More Reviews: Beautiful Sunstars, Autofocus Comparison with XF56mmF1.2 and Samples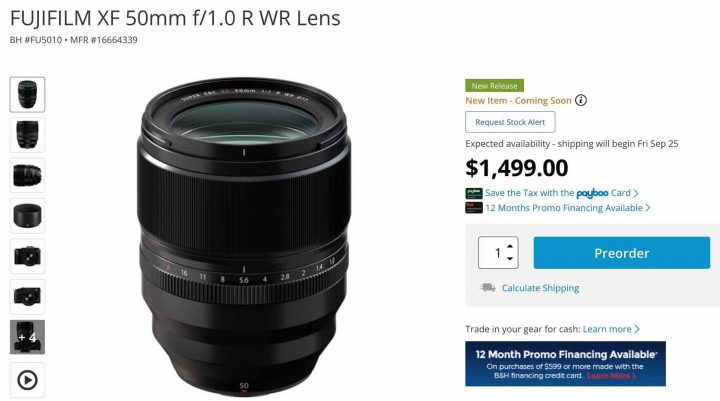 The Fujinon XF50mmF1.0 has reached stores all over the world, so probably Fujifilm will be able to start shipping within September 25, despite the unexpected high demand. Remains to see how large the first batch will be. I have the feeling not enough to meet initial demand.
Fujifilm is also preparing your camera, and has just released XF50mmF1.0 support firmware updates for a total of 11 X series cameras.
Hence, for us it's time to publish a little Fujinon XF50mmf/1.0 roundup.
XF50mmF1.0 Review Roundup
Michael has a comprehensive review in German. You can see the video below, or read an English summary below.
you'll often end up using electronic shutter, when you shoot at f/1.0 or and ND-filter
very sharp in the center at f/1.0 already. In the corners it's (as to be expected) a bit less sharp.
overall he is impressed by sharpness of this lens
optical quality at f/1.0 is crazy already
very soft bokeh
XF50mmF1.0 vs XF56mmF1.2: the XF50 is much heavier and bigger than the 56
XF50mmF1.0 give you very beautiful sunstars
Down below even more first looks and XF50mmF1.0 coverage.
You can pre-order here:
You can see the XF50mm F1.0 box, product images and sample images at PCHstore here.