Fujifilm X100F: Tilt Screen or Not? Here is the Answer… by Trusted Source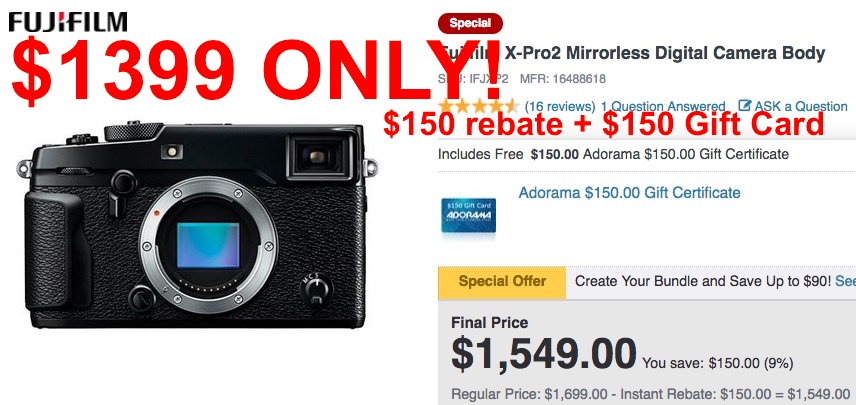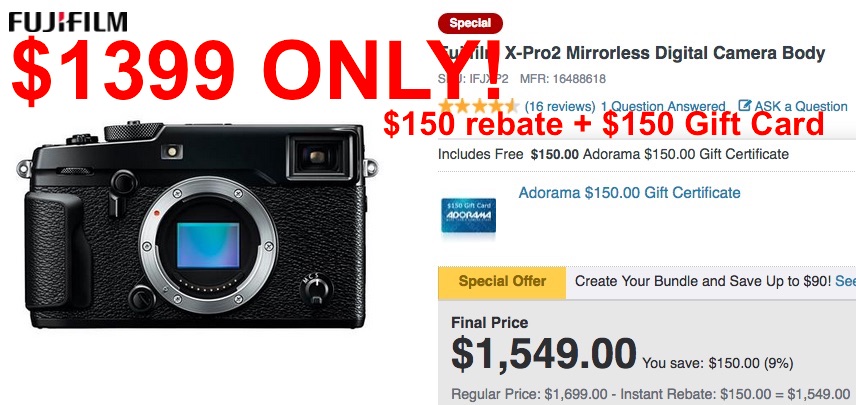 Fujifilm X-Pro2 at Adorama with a $300 rebate here ($150 rebate + gift card of $150)
[wysija_form id="1″]
Fujifilm X100F – Tilt Screen or Not?
One of the question I get very often, is if the Fujifilm X100F will have a tilt screen or not. Well, I had a talk with a trusted source, who told me that the Fujifilm will NOT have a tilt screen.
Dear X-folks, we are now entering a very hot rumor time, so, for Real-Time Live Notification make sure to follow FujiRumors also via Facebook, RSS-feed and Twitter.
And feel free to join the Fujifilm X100F facebook group.
Now share the word… and don't forget to say where you read this rumor… I know it's hard, but I believe in you… you can make it ;)

And as a reminder, here is again the Poll I've launched back in March, where I asked if you guys want a Tilt Screen or not on the X100T Successor.

Loading ...
X-Pro2 (save $150): Adorama (+$150 Gift Card) / BHphoto / AmazonUS / FocusCamera / BestBuy
XF35mmF2 WR (save $100 – pay only $299): BHphoto / AmazonUS / Adorama
XF 14mm (save $300): BHphoto / AmazonUS / FocusCamera / Adorama /Pictureline
XF 16mmF1.4 (save $200): BHphoto / AmazonUS / Adorama / Pictureline
XF 18mm (save $150): BHphoto / AmazonUS / FocusCamera / Adorama / Pictureline
XF 23mm (save $250):  BHphoto / AmazonUS / FocusCamera / Adorama / Pictureline
XF 27mm (save $100): BHphoto / AmazonUS / FocusCamera / Adorama / Pictureline
XF 35mmF1.4 (save $150): BHphoto / AmazonUS / FocusCamera / Adorama / Pictureline
XF 56mm APD (save $300): BHphoto / AmazonUS / FocusCamera / Adorama / Pictureline
XF 56mm (save $200): BHphoto / AmazonUS / FocusCamera / Adorama / Pictureline
XF 60mm (save $100): BHphoto / AmazonUS / FocusCamera / Adorama / Pictureline
XF 90mmF2 (save $200): BHphoto / AmazonUS / FocusCamera / Adorama
XF 10-24mm (save $200): BHphoto / AmazonUS / FocusCamera / Adorama / Pictureline
XF 16-55mmF2.8 (save $200): BHphoto / AmazonUS / FocusCamera / Adorama / Pictureline
XF 50-140mmF2.8 (save $150): BHphoto / AmazonUS / FocusCamera / Adorama
XF 18-135mm (save $200): BHphoto / AmazonUS / FocusCamera / Adorama / Pictureline
XF 55-200mm (save $100): BHphoto / AmazonUS / FocusCamera / Adorama / Pictureline
XF 50-140mmm + 1.4xTC (save $349): BHphoto / AmazonUS
XF 100-400mm + 1.4xTC (save $349): BHphoto / AmazonUS / Adorama
XF 50-140 + 2.0 TC (save $349): BHphoto / AmazonUS / Adorama
XF 100-400 + 2.0 TC (save $349): BHphoto / AmazonUS / Adorama
X-Pro2 (save $150): BHphoto / AmazonUS / FocusCamera / Adorama (+$150 Gift Card) / BestBuy
X100T (save $200): BHphoto / AmazonUS / Adorama / FocusCamera
X-T10 (save $100): BHphoto / AmazonUS / FocusCamera / Adorama
X-T10 doubt XC kit (save $400): BHphoto / AmazonUS / Adorama
X-T1 Black Body (save $400): BHphoto / Adorama / AmazonUS
X-T1 Graphite (save $400): BHphoto / Adorama / AmazonUS
X-T1 + 18-135 (save $400): BHphoto / Adorama / AmazonUS
X-T1 + 18-55 (save $400): BHphoto / Adorama / AmazonUS
X-A3 double XC kit (save $300): USA: BHphoto / AmazonUS / Adorama