Fujifilm X-Trans Roundup: Skylum DAM Video and Tutorials, CaptureOne Tutorials & Tips, X-Trans on Lightroom, X RAW STUDIO & More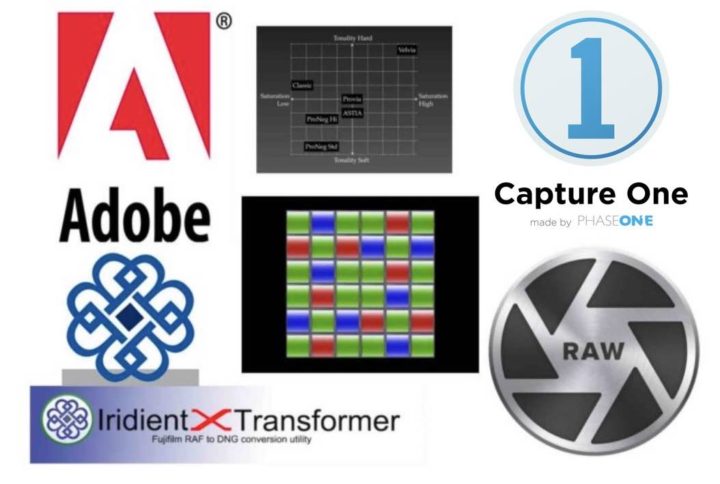 Fujifilm X-Trans Roundup
I am currently owner of Lightroom (standalone), Picktorial, Iridient and Luminar.
I think I will try Capture One next, since it made huge improvements in 2017 and in many ways is superior to Lightroom.
One day I will leave Lightroom completely, and luckily I have plenty of options to choose from.
So just like you, I try different software, watch tutorials, and try to make up my mind on which one will be the best for my life after Lightroom.
And in my search for the perfect software, I like to share the stuff I watch and study with you in dedicated Fujifilm X-Trans roundups.
Let's start with the roundup.
Capture One
Lightroom
Iridient
Luminar / Aurora
X RAW Studio
JÖRG WROTE ME: " Fujifilm X RAW STUDIO Software – Cross-Camera RAW Conversion Incompatibility. With Fujifilm's X RAW STUDIO Software you can only convert RAF-files of the camera model, which is currently connected to be used as the processing engine for the conversion from RAF to JPG. Example: if a X-T2 is connected to your computer, you can set up the different conversion possibilies (white balance, film simulation, grain, DR etc.) and then convert only files shot with an X-T2. For RAF-files from other supported models (e.g. X-T20) the conversion panel remains inactive. This "behaviour" of the software has been confirmed by Fujifilm. This has certain consequences for users of X RAW STUDIO, who do not always use the same camera or who change the model entirely."
DIEGO WROTE ME: "I'm writing you because I know that the guys at Fuji keep an eye on your site and listen to your suggestions. Could you please consider to write an article about Fujifilm X Raw Studio, specifically about the lack of any option to convert a Raf to a 16bit Tiff file? I find it a great software, meaning that it is the only option that truly respects Fuji color profiles, but it is quite limiting for any professional application where a 16bit file is needed."
Why Photography Black & White
Skylum Youtube – New video about Digital Asset Manager