Fujifilm X-T5 with No Battery Grip: a Dealbreaker? VOTE SURVEY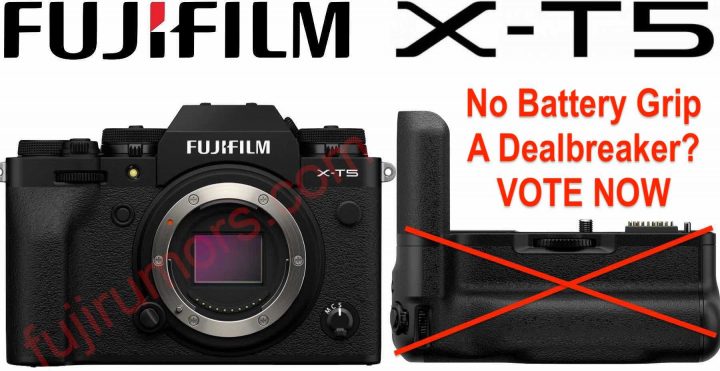 We shared the rumor, provided to us by a new source, about the Fujifilm X-T5 having no battery grip option.
Now, for some reason I had the feeling that this wouldn't be a big deal, as my impression was that the vast majority of X-T shooters don't use the battery grip anyway.
But a recent survey we made shows that 38% of the FujiRumors readers owning an X-T camera also own the battery grip.
Assuming there will be quite some X-T shooters that might want to upgrade to the Fujifilm X-T5, I was wondering if the lack of battery grip would be a dealbreaker for you or not.

Loading ...
Follow FujiRumors on Facebook, Instagram, RSS-feed, Youtube, Flipboard and Twitter.
100% Fuji Colors Power
Rumors and Discussions