Fujifilm X-T10: Body Price between $700 and $800. Kit with 16-50 or 18-55! NO PASM dial. Coming May 18th!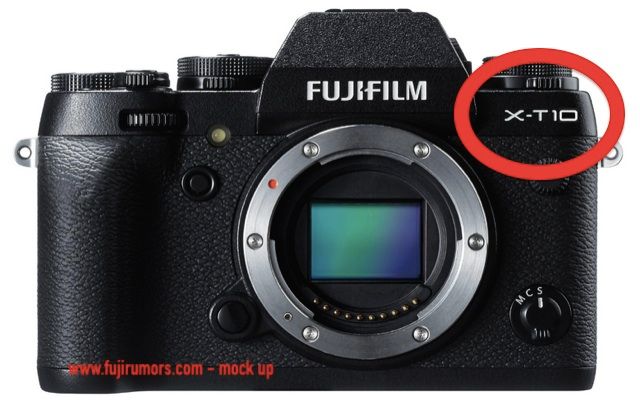 Get Your FUJI X-SHIRT here in USA and here in Europe & CO.
Learn more about the 100% Fair Trade Chartiy X-shirts here
X-shooters for Nepal: Buy a Print & Help Relief Efforts in Nepal. More here!
A tursted source confirms the specs leaked earlier today here… and clarifies: there won't be any dedicated PASM dial. The 5 dials are the following:
1. Shutter dial
2. Drive Mode dial
3. Exposure Comp dial
4. Front dial
5. Rear dial
The price for the body will be between $700 and $800. I hope to be able to give you the exact price soon. About the kit, you'll be able to get it with XC 16-50 or XF 18-55 lens.
Stay tuned on FujiRrumos on via facebook, google+, RSS-feed and twitter… we are going to have a really hot May ;)