Fujifilm X-Pro2 Production / Release Firmware has been Released!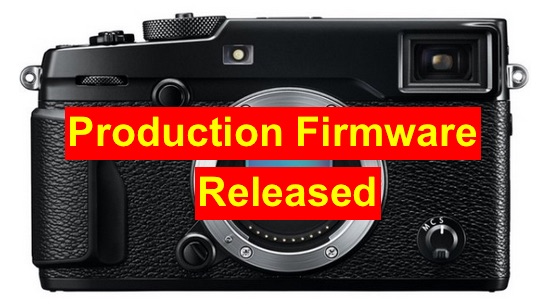 The final Fujifilm X-Pro2 Firmware is ready! Word of Kevin Mullins, via instagram:
"Another day another wedding with the #fujifilm #xpro2 – we've recently been given the release / production firmware too. I'll be hosting an #instagram live Q&A on the camera next week."
Now please start shipping that good thing, Fuji!
Fujifilm X-Pro2
USA: BHphoto / AmazonUS / Adorama / CANADA: AmazonCA / EUROPE: AmazonDE / AmazonUK / WexUK / PCHstore / AmazonITA / AmazonFR / AmazonESP /   AUSTRALIA: CameraPro