Fujifilm X-Pro2 in Stock at Pictureline :: Fuji X-Pro2 Book "115 X-Pert Tips" Coming in Summer!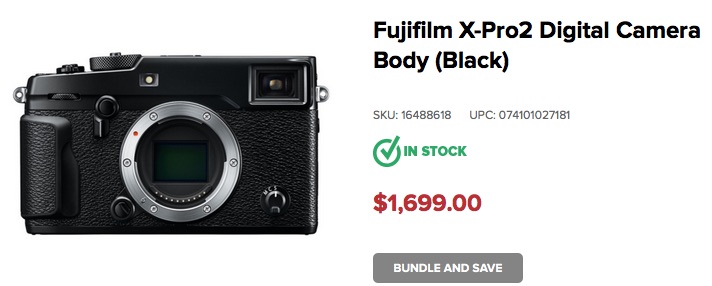 Fujifilm X-Pro2 In Stock at: USA: Pictureline and BestBuy EU: AmazonDE / PCHstore  / AmazonESP AUSTRALIA: CameraPro
_ _ _
So now we know it: there will be an X-Pro2 book by Rico. The printed version will be released in July (pre-order at AmazonUS)… so there is hope we can see the digital version earlier :)
All current eBooks of Rico can be purchased at RockyNook here… and I remind you that the X-T10 now is perfect also for anyone owning an X-E2s or X-E2 with FW4.00. Use Code "FUJIRUMORS16" to save 40% on every Fuji book!
USA: BHphoto / AmazonUS / Adorama / Pictureline CANADA: AmazonCA / EUROPE: AmazonDE / AmazonUK / WexUK / PCHstore / AmazonITA / AmazonFR / AmazonESP / AUSTRALIA: CameraPro