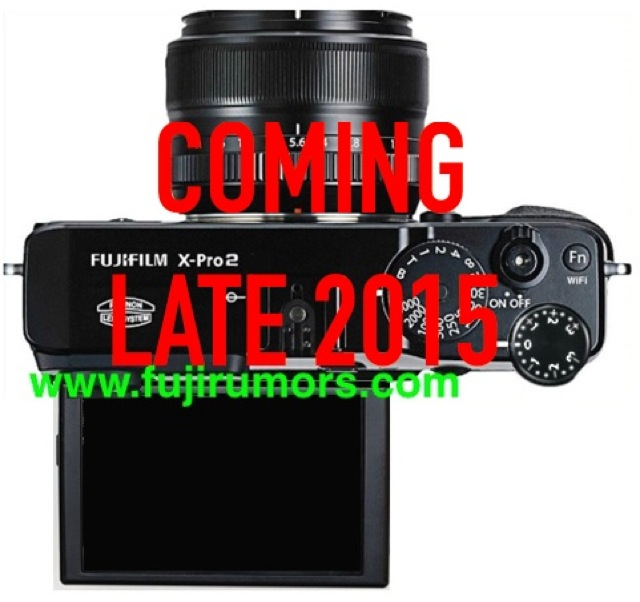 Fujifilm X-PRO2 coming "late 2015" (top trusted Japanese source)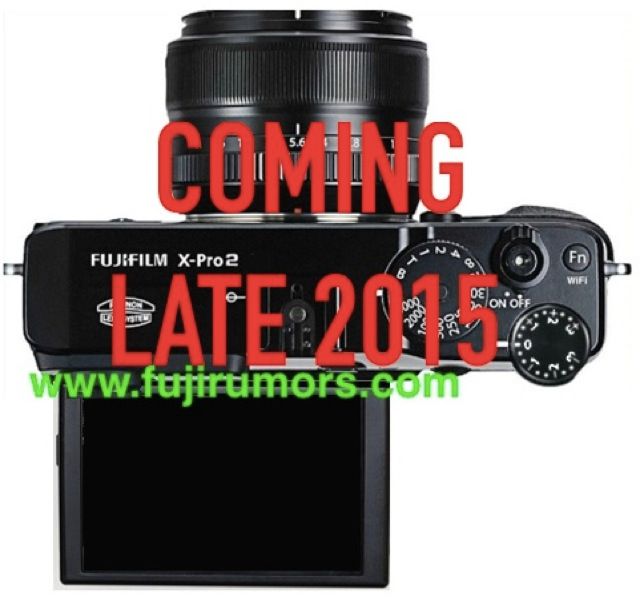 Forget the grain of salt this time ;).
The X-PRO2 release date enigma has come to an end. The top trusted Japanese source just replied to my email. I asked the source when the X-PRO2 is likely to come, and the source said "X-Pro2 late 2015".
I remind you that rumors say Fuji is waiting for a brand new sensor to be ready and this is the reason for the long waiting time.
Another remider: The X-A2 and the XQ2 are coming soon. The cheaper X-T1 sometimes this year (according to a source who was right in the past). So after a pretty hefty rumor start in this week, I thought it could be a good idea to make a little overview for you all.
X-camera 2015 roadmap
Coming soon:
– Fujifilm X-A2 with second generation of XC lenses
– Fujifilm XQ2
Coming in 2015
– cheaper X-T1 alike camera
Coming late 2015
– Fujifilm X-PRO2
Fujifilm X-PRO2 rumored specs list
(TS= trusted source / NeS =New Source / AS = Anonymous Source / ASwN = anonymous source with nick-name / SRP = source who was right in the past / ORS = other rumor sites)
– APS-C sensor (TS + ASwN + AS)
– 24MP sensor (ASwN) – More than 16MP (ASwN)
– dual SD card slot
– coming late 2015 (TS + ASwN)
– tilt screen (AS)
– WiFi (AS)
– Non organic ASP-C X-Trans sensor (ORS)
– Price about 20% to 30% more expensive than the X-T1 (AS)
stay tuned on Fuji Rumors,

facebook, google+, RSS-feed and twitter
COMING SOON: Rico's New Fuji X-T1 Book (now 40% 0ff)
Sign Up, and Rocky Nook will email you a 40% off coupon code as soon as the book is available.