Fujifilm X-Pro2 :: Best Seller also in Germany at AmazonDE !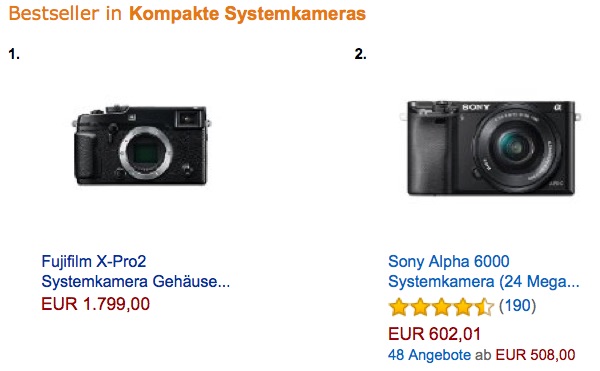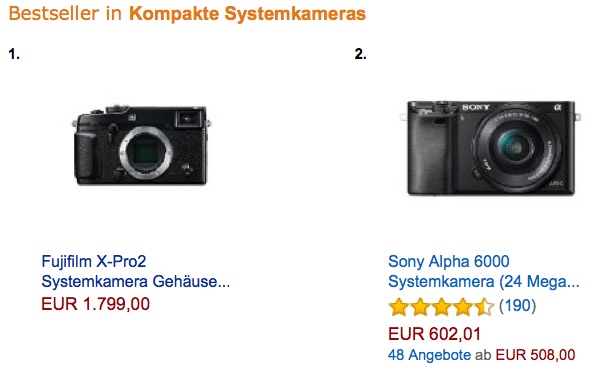 The Fujifilm X-Pro2 seems to sell great also in Germany. The camera, which is available for pre-order since yesterday at AmazonDE, is right now the best selling Mirrorless Camera at Amazon Germany.
After its launch on January 15, the Fujifilm X-Pro2 rapidly climed the AmazonUS ranking. It was the best selling mirrorless camera at AmazonUS for over a week (now 8th) and it even reached the 6th position of the Overall Camera Ranking for a short time.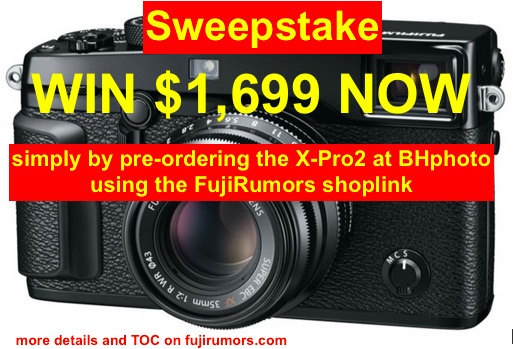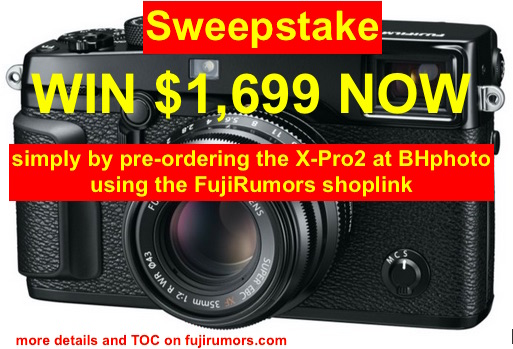 Fujifilm X-Pro2: USA: BHphoto – Win $1,699 by pre-ordering at BH via FR* / AmazonUS / Adorama / EUROPE: AmazonDE / AmazonUK / WexUK / PCHstore / AmazonITA** / AmazonFR** / AmazonESP** /   AUSTRALIA: CameraPro
* pre-order the X-Pro2 (body or kit) at BHphoto using the FujiRumors shoplink and you'll already have entered the sweepstakes. The lucky winner will get an Amex gift card pre-valued at $1,699.00. By joining this Sweepstakes, you agree with the Terms and Conditions. More detailed description of the Giveaway here.
** pre-order available in any moment
Fujinon XF100-400: USA: BHphoto / AmazonUS / Adorama / EUROPE: AmazonDE / AmazonUK / PCHstore / WexUK
Fujifilm X70: USA: BHphoto / AmazonUS / Adorama / EUROPE: AmazonDE / AmazonUK / PCHstore / WexUK /