Fujifilm X-H2S Tracks Frogs, Dragon-flies, Butterflies (using Bird Detection)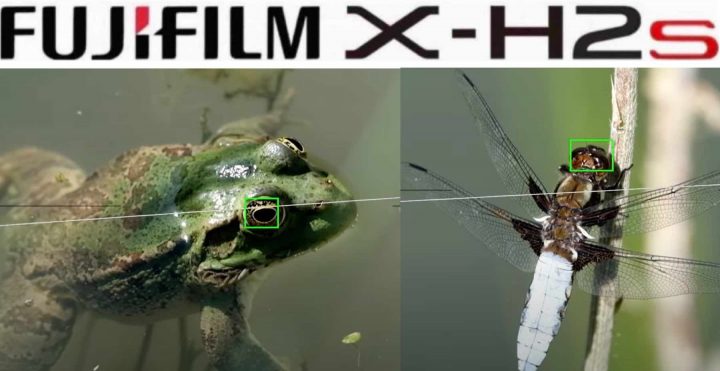 We know that the Fujifilm X-H2S has now awesome animal and subject tracking (as well as a terrific eye AF).
But Gökçe Coşkun went a bit beyond testing the official subjects the Fujifilm X-H2S can recognize.
In fact, used it to track frogs, dragon-flies, butterflies and he noticed that it actually works very well when set in the "bird detection" mode.
So in case you photograph animal that are not in the official Fujifilm list, try with bird tracking first. You might get lucky.
You can scroll through the video below to see it in action.