Fujifilm X-H2s Product of the Year 2022 – DPR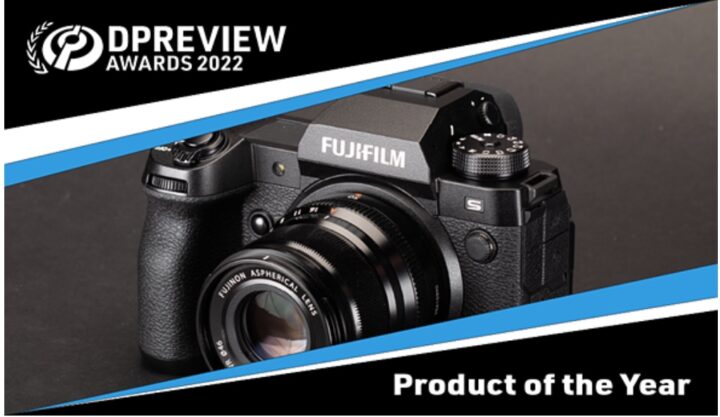 DPR has just declared the Fujifilm X-H2s "product of the year 2022".
The Fujifilm X-H2S is our product of the year, primarily because it's an excellent camera, but also because it's an ambitious one. Stacked CMOS technology has underpinned a host of fast-shooting cameras in the past few years, including the OM System OM-1 that can shoot at up to 50fps with autofocus and the Sony a1, which combines 50MP resolution with the ability to shoot at 30 frames per second, but Fujifilm has done more than just offer pure speed. As was done with the OM-1, Fujifilm has also used the fast sensor to deliver information to a series of AF algorithms trained to recognize subjects, but on top of this, the company has also raised its game in terms of video.

The X-H2S's video specs build on what the company had done with the X-T4, adding very high bitrate ProRes recording. On top of this is the addition of the F-Log2 profile, which encodes a wider dynamic range, and the camera's ability to shoot in 14-bit mode to improve deep shadow noise when doing so. So, while we feel the Canon EOS R6 Mark II's image quality gives it the win in the mid-price camera category, we think the X-H2S is the more ambitious product, raising our expectations of what a hybrid camera can do.
Congratulations to anyone who bought the Fujifilm X-H2s…. I wish you lots of fun and great moments with it :)
via dpreview