Fujifilm X-H2 with 40MP NOT STACKED Sensor Rumor is 100% Accurate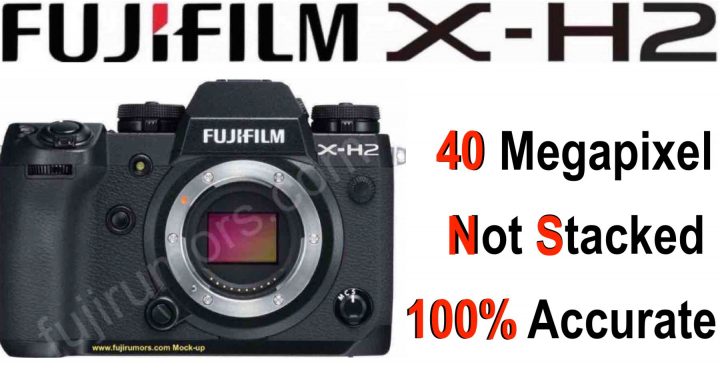 Ok, I have just shared the rumor about the high resolution 40 Megapixel Fujifilm X-H2 not having a stacked sensor.
There is a good amount of disbelief about this rumor, as most (but not FR) gave it for granted that also the high resolution Fujifilm X-H2 would have a stacked sensor.
Now, you know I don't like to make any reliability ranking when I share a rumor. But given the situation, I thought I make an exception today.
So let me put this way: it is my final, confirmed and definitive answer that the Fujifilm X-H2 will have a 40MP non stacked sensor. I am 100% sure about this and there is no margin of error.
This means that if you love the X-H line and if you look for stacked sensor camera, waiting for the X-H2 is time wasted.
You'll get what you need with the 26MP Fujifilm X-H2S coming on May 31.
With that clarified, I will now move on and share more rumors… so stay tuned. We have a lot to talk about before May 31 ;).
The Fastest Growing Fujifilm Group
Follow FujiRumors on Patreon, Facebook, Instagram, RSS-feed, Youtube, Flipboard and Twitter
Join Our Owners Groups