Fujifilm X/GFX Deals with up to $1,500 Savings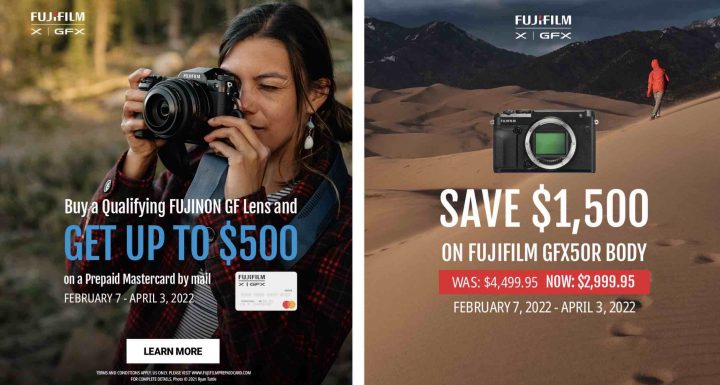 Flash!Back
After the huge success of the last webinar, official Fujifilm X Photographer Piet Van den Eynde has launched a new webinar called Flash!Back. This time the webinar is on how Piet lights and edits some of his favorite flash images (all shot with X or GFX gear).
You can get it now for an early bird price of $14.95 until March 15 (after that it will cost again $24.95).
Down below you can find a quick presentation to the course and this is dedicated Flash!Back webinar page where you can find out more about it.
X/GFX Deals
Quick Deal Overview
GFX Gear – Buy within April 3 and submit your claim by May 3
X Gear – Buy within March 27 and submit your claim by April 26
Peak Design
Deals by Category
Officially Recommended Accessories by Fujifilm
Brand Related Deals
Coupon Code Deal
All Fujifilm Deals
Used Fujifilm Gear at B&H Photo
Used Fujifilm Gear at Other Stores