Fujifilm Will Announce One More Product in 2016 – (Source Right in the Past)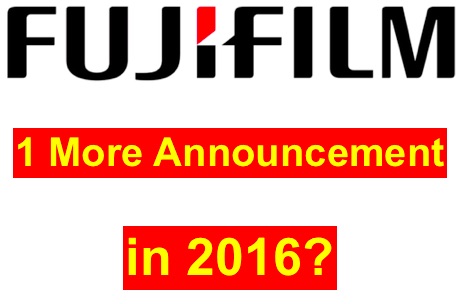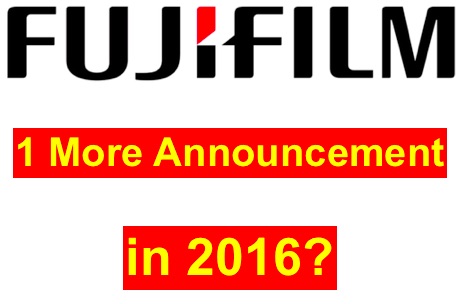 The amazing Fujifilm year 2016 might not be over ;)
In fact, I've just received a hint, from a source, right it in the past (it contacts me anonymously using a nick-name), that Fujifilm is planing one more product announcement in 2016.
The source didn't gave any other hint.
Regarding the X-series, I don't think anything new will hit the market already in 2016. I expect the Fujifilm X-T20, dark grey (graphite?) X-Pro2, silver X-T2, X100F, XF50mm & possible surprises to be available only in 2017. But keep in mind that the source talked of "announcements". So it's possible that Fujifilm decided to anticipate the announcement of a certain X-related product to late 2016.
Another possibility is the official announcement of the instax square camera, that Fujifilm just started teasing on their youtube channel (see video below). However, the official instax square site says it will hit the market in spring 2017…. a bit to early for an announcement this year I think.
If there is anyone out there, who can help me to get closer to the truth regarding this announcement (or anything else), feel free to contact me at fujirumor [at] gmail [dot] com. I guarantee you will remain 100% anonymous. But if you feel more comfortable, you can create a fake email account (which will allow me to chat with you). There is also the rumor box if you want. In this case, it would be helpful if you'd give yourself a nick-name so that I can recognize you in future.
Whatever it is… don't miss it and follow FujiRumors on Facebook, RSS-feed and Twitter for real time notifications.