Fujifilm Registered Another Camera with Bluetooth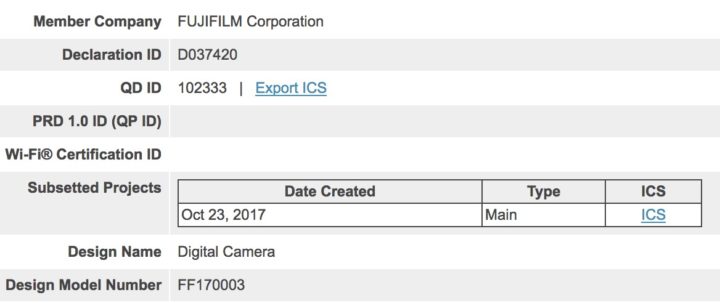 Fujifilm registered another camera with bluetooth, with another code name compared to the 2 cameras registerd back in August (one of the 2 was the X-E3).
So there are still 2 more bluetooth registered cameras (at least) coming.
Which one? The full rumored camera list can be seen here (with last specs update). There are the X-T100, X80, X-T2S and X-A5.
The document can be seen here. The news was spotted by letsgodigital here… thanks to letsgodigital for contacting me.