Fujifilm GFX #1 Seller at BHphoto and #10 at AmazonUS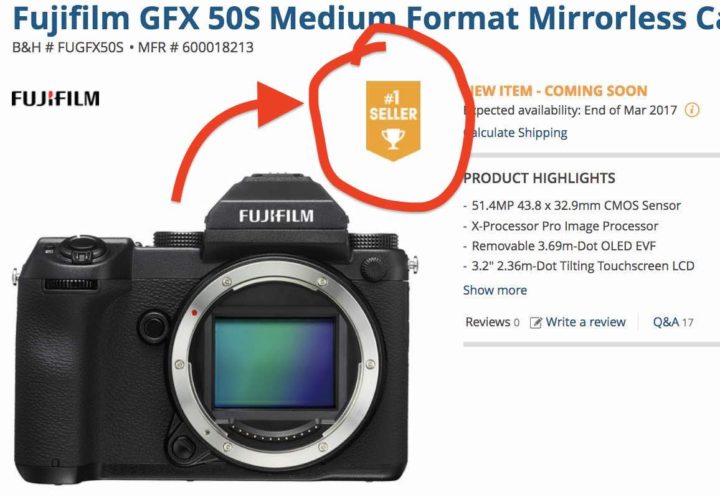 Join 5,000 Members (and GFX Beta Testers) at the Fujifilm GFX Facebook Group
The Fujifilm GFX is right now already marked as #1 Best Seller at BHphoto! I mean the camera is awesome for sure, but I wouldn't have expected that it will make it that high in any kind of ranking. It is also selling well at AmazonUS, where it is #10 in the mirrorless camera ranking! It seems to be a good start… we can be cautiously optimistic ;) . Note that BHphoto says it will be available at the end of March.
Now let's just hope Fuji won't share any press release that says "we are sorry, but due to the high demand there will be delays"
REMEMBER that until February 9, you have the chance to win $3,000 with FujiRumors & BHphoto at our big GFX Sweepstake.
Fujifilm GFX: USA BHphoto – Win $3,000 by pre-ordering at BH via FR*, Adorama, AmazonUS EU: AmazonDE, AmazonUK, WexUK, ParkCamerasUK, PCHstore AUS: CameraPro
*Pre-order the GFX at BHphoto using the FujiRumors B&H link to enter the contest. Price: $3,000. Sweepstake Overview & Rules can be found here. Full Terms & Conditions here.