Forget Black Friday: This is Your Best Deal to Pre-Upgrade to Capture One 22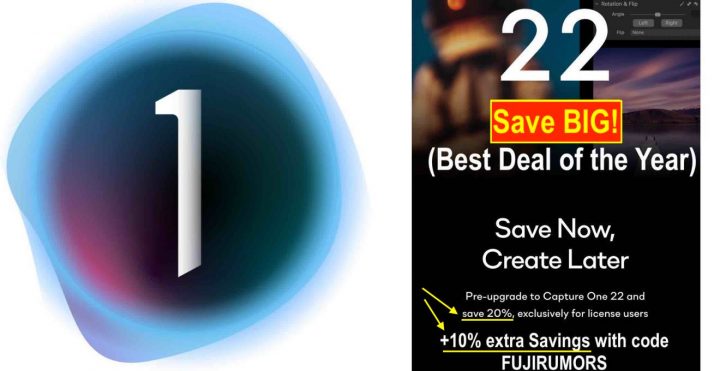 I have received several messages asking me if there will be better pre-upgrade deals on Capture One 22, maybe during Black Friday.
Well, I can just quote what Capture One told me: "This will be the best opportunity to upgrade to Capture One 22, we will not have a bigger discount".
The deal is the following: save 20% on Capture One 22 pre-upgrades and additional 10% by using coupon code "FUJIRUMORS" (also the old code "AMBFR" still works if you want).
The deal is available only for existing perpetual license holders (those on Capture One pro or branded 21 and older).
NOTE: This promotion will not get you access to Capture One 21. You have to wait for Capture One 22 to come out in December
I remind you that Capture One 22 will, among the others, bring two new and long awaited features:
Panorama stitching
HDR merging
Also, Capture One for iPad will be coming in 2022.