Fascinating Photography Workshop in Kolkata, India – Save 10% Now!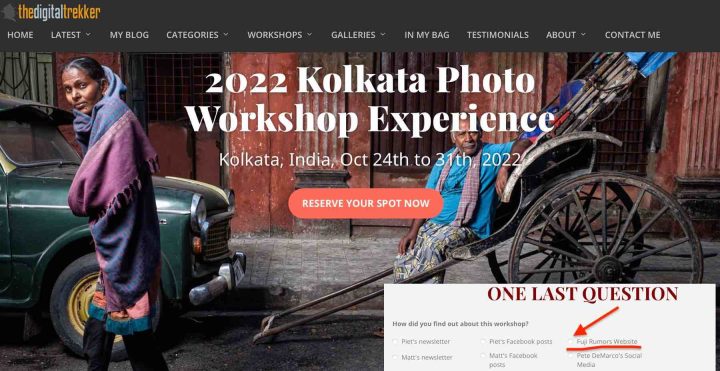 Matthew Brandon and Piet Van den Eynde are official Fujifilm X photographer who often run Fuji centric workshops in India.
Well, their latest workshop will take place from October 24th to the 31th in Kolkata, India.
And here is the deal: if you join now, you will save 10% on the workshop!
They also offered 10% commission to me personally, but I asked to give that to charity in case any of my readers books via fujirumors.
So, if you book now, you save 10% for yourself and 10% of what you paid will go to charity (you can read where it goes here).
If that sounds good for you, go to this page, check out more details and book your spot… but make sure to click "Fuji Rumors website" at the end of the page, so that your sale is tracked and 10% go to charity.