Giveaway: WIN 5 Expert Shield screen protectors for your X-series camera with Fujirumors and ExpertShield Protector!
A couple of days ago, Oliver from Expert Shild contacted me via email. He asked me if I'd be interested to organize a giveaway of 5 Expert Shield screen protectors for X-series cameras. As you can imagine, I gladly accepted the possibility to give FR-readers something for free ;-).
So now, thanks to Oliver, you have the chance to win one of the 5 Expert Shield screen protectors for X-series cameras. They ship worldwide, so everyone can participate, no matter where you live. All you have to do to win is to like and/or share Fujirumors. The more you like/share, the more entry points you'll get.
You have time until 07/08/2014 11PM (New York Time) to win an Expert Shield screen protector for your X100S, X100, X-T1, X-E1, X-E2, X10, X20, X-M1, X-A1 or X-PRO1.
– like Fujirumors on facebook
– follow Fujirumors on twitter
– tweet about this Giveaway
– like this post
– join with your email or facebook account
For more information about the Expert Shield Screeen Protectors, check out www.expertshielduk.com
Good luck to everyone
Patrick
Your Expert Shield…
Will last longer than any other screen protector – Guaranteed!
It's pre-cut to the exact dimensions of your screen
We allow a small margin for error when fitting
No Air Bubbles
No messy glue, no nasty residue
Straightforward installation
Works perfectly with touch screens
Completely washable and reusable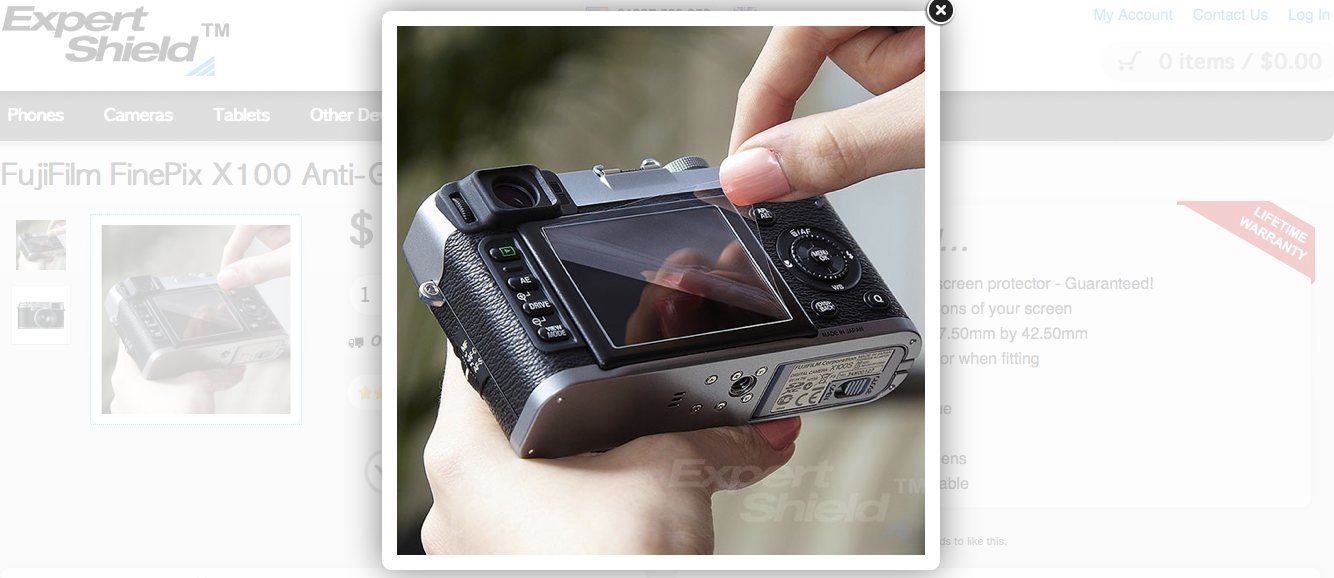 This promotion is in no way sponsored, endorsed or administered by, or associated with, Facebook. You are providing your information to www.fujirumors.com and not to Facebook. The information you provide will only be used to contact the winners.