Epic Deal for Fujifilm GFX100 Owners: Save up to €1,000 on GF Lenses!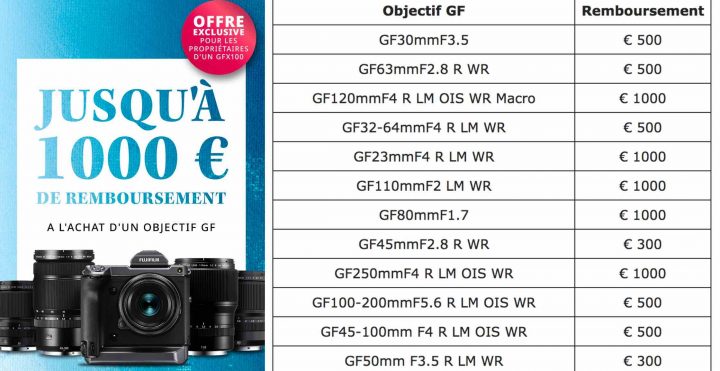 The biggest rebate on GF lenses has dropped, with one limitation: it's exclusive only for Fujifilm GFX100 owners!
You can save up to €1,000 on GFX lenses, including the brand new Fujinon GF80mmF1.7.
I did look around, but at the time of this post I can find this deal only at PCHstore here. If you spot it in other countries, feel free to drop the link in the comments below.
Usually Fujifilm Europe launches the same deals in most EU countries, so I'd not be surprised to see this deal coming soon also to Germany & Co, so definitely check out also CalumetDE, WexUK and Parkc.UK in the next hours and days, to see if and when the deal is available there. For the full list of deals in Europe you can check out fujifilm-connect promotions page here.
And I do hope that Fujifilm North America will follow, as this is a fantastic deal for Fujifilm GFX100 owners.
But what if you are "just" a humble Fujifilm GFX100S owner (like me)? Well, we have to be happy with a $/€500 discount on selected GF lenses that you can see below.
USA
After purchase, go to this page to claim your money back.
EUROPE