Dpreview posts their full X-PRO2 review: "I loved it because of its specialism, not in spite of it."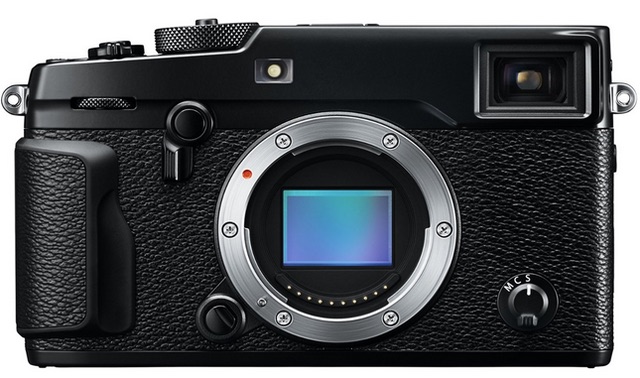 Fujifilm X-Pro2
USA: BHphoto / AmazonUS / Adorama / CANADA: AmazonCA / EUROPE: AmazonDE / AmazonUK / WexUK / PCHstore / AmazonITA / AmazonFR / AmazonESP / AUSTRALIA: CameraPro
Dpreview (read here) just posted the full X-PRO2 review:
The X-Pro2 is a significant upgrade over the original Pro1, improved in every respect to give a much faster and more flexible tool.
More so than most cameras, it's one that if you get it, you should considering getting it, and if you don't, then you'll probably miss the point entirely. Personally I loved it: because of its specialism, not in spite of it.
The camera earned a Silver award and has those Pros and Cons according to the DPreview team:
Pros:
Excellent JPEG output with good choice of color modes
Raw performance comparable with best-in-class
Class-leading high ISO performance
Distinguished design with solid, sealed build
Good single AF performance, reasonable in continuous AF
Unique and enjoyable hybrid viewfinder system
Sensible degree of customization
'My Menu' feature simplifies access to settings you frequently change
Greatly improved video results work well with Film Simulation modes
Most responsive X series camera yet
Twin card slots
In-camera Raw conversion and Wi-Fi let you modify and share images quickly
DR modes let you easily exploit the sensor's dynamic range
Cons:
Video and supporting features aren't cutting edge
Continuous AF Tracking lags the best in class [Note: I hope they enabled High Performance mode]
ISO dial is attractive but impractical
Battery life disappointing (especially when using EVF)
No USB charging option
No focal-length dependent threshold for Auto ISO mode
Q Menu doesn't allow exploration of options for each setting
Wi-Fi connection can be temperamental when making connection