The Complete Sony a6500 vs. Fujifilm X-T2 Comparison :: Fujifilm GFX 50s Vs. Hasselblad X1D Studio Scene Comparison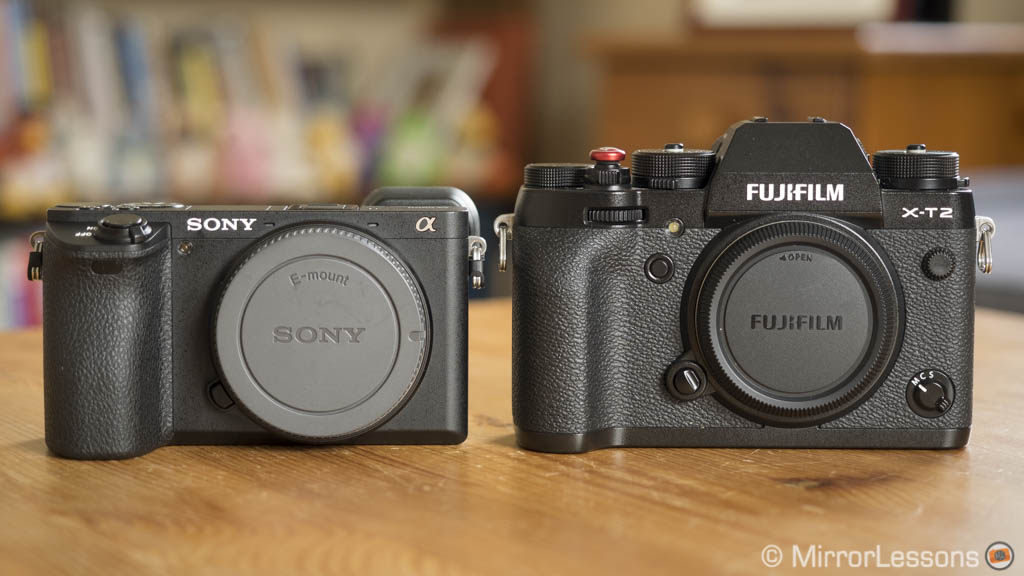 Sony A6500 Vs Fujifilm X-T2
Mat & Heather from Mirrorlessons just shared their complete comparison between the Fujifilm X-T2 Vs. Sony A6500. It's as usual a very well done and detailed comparison. From the handling, the controls, the menu, the viewfinder, autofocus, and of course also high ISO, dynamic range and image quality overall. Excellent work, Mirrorlessons!
And who's the winner? Well, it depends. Mirrorlessons says:
Choose the Sony a6500 if:
you want better video features (picture profiles, 120fps in Full HD, etc.)
you want to take advantage of 5-axis stabilisation with lenses that lack OSS
you can't live without a touch screen (works for the AF only)
you want a more compact body
Choose the Fujifilm X-T2 if:
you want better usability thanks to the numerous dials and dual SD card slot
you want a larger EVF (it's one of the best on the market)
you want a better selection of APS-C lenses
you like the idea of "downloading" a new camera every now and then
Read (and enjoy) the full comparison at mirrorlessons here.
Fujifilm X-T2: USA: BHphoto / AmazonUS / Adorama / CANADA: AmazonCA / EUROPE: AmazonDE / Calumentphoto DE / AmazonUK / AmazonITA / AmazonFR / AmazonESP / PCHstore / WexUK / AUSTRALIA: CameraPro
Fujifilm GFX Vs. Hasselblad X1D
As probably many of you guys, I'm also curious about the ongoing Hasselblad X1D review at dpreview. They just shared their first impressions, and what's relevant for Fuji Lovers, is that their studio scene samples now include also the Hasselblad X1D.
So yes, it's time to pixel peep and compare the Hasselblad X1D (specs&price) with the Fujifilm GFX 50s (specs&price).
Although, I remind you that Fujifilm said that current Fujinon GF lenses are not used at their full potential, since they are designed to to resolve 100+ Megapixel. So it will be interesting to see if, once the 100 megapixel BSI Medium Format sensor comes true, the results will be still quite close or if the Fujinon glass will then start to shine and set apart the competition :)
So, check out the the Hasselblad First Impressions of dpreview here. And for the pixel peeping, go to their studio samples here.
REMINDER: For Photons to Photos GFX Vs. Rest of the World sensor lab measurements see this FR-blog post.
Fujifilm GFX: USA BHphoto, Adorama, AmazonUS EU: AmazonDE, AmazonUK, WexUK, ParkCamerasUK, PCHstore AUS: CameraPro