Capture One 11 Photographer's Guide eBook now With Special Discount for FujiRumors Readers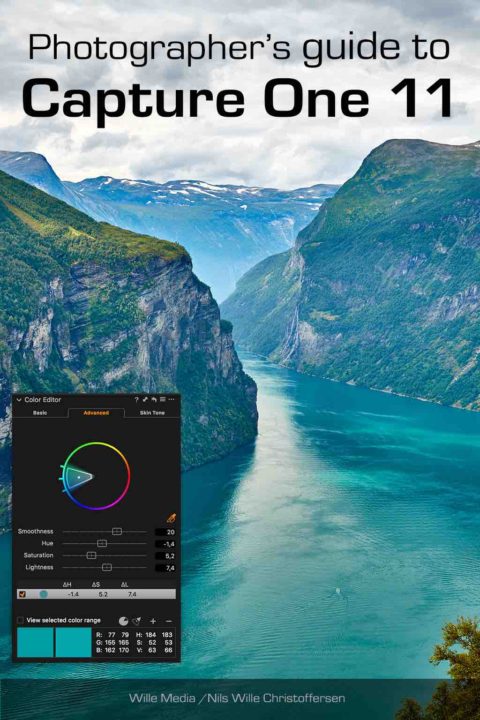 Capture One eBook
Now that Capture One finally fully supports the Fujifilm X and GFX system, I can see quite some Fujifilm X shooters leaving Lightroom to get Capture One. Check out the dedicated Capture One Fujifilm page.
Remember that you save from 5% to 10% on Capture One (depending on which version you choose), by using code "AMBFR" (Full list of product/pricing options  below).
And for those, who make the switch, you might be interested to get Nils Wille Christoffersen ebook "Photographer's Guide to Capture One 11", with $4 discount if you use code "ffr4".
"Photographer's Guide to Capture One 11 is meant for anybody that is new to Capture One Pro as well as immediate users that want to expand their knowledge of certain tools or features. Some basic knowledge of image editing from other programs is highly recommended, making this the perfect book if you are coming from Adobe Lightroom or other raw converters."
The eBook is technically based on Capture One 11.1 as there has been no new features since added besides the Fujifilm versions (11.3) and some Cultural Heritage version specific features (11.2). The Pro versions (Pro and Pro Fujifilm) is thus fully covered.
Use discount code "ffr4" and it will take $4 off the normal $19 price (+VAT if applicable)
You can get the ebook about Capture One at:
Capture One Products & Pricing
Capture One Express for Fujifilm with basic functionalities – FREE and available for download now
Capture One Pro for Fujifilm cameras with tethering for current top 6 cameras – SUBSCRIPTION ONLY and available for download now for $159 per year
Capture One Pro Universal with FULL support for Fujifilm and other brands – SUBSCRIPTION costs $180 and STANDALONE $299
You can save from 5% on Capture One Pro for Fujifilm Subscription by using coupon code "AMBFR"
You can save from 10% on Capture One Pro Universal Subscription or Standalone by using coupon code "AMBFR"