black X100S retail price in UK could be of £1000… about the same as the silver version!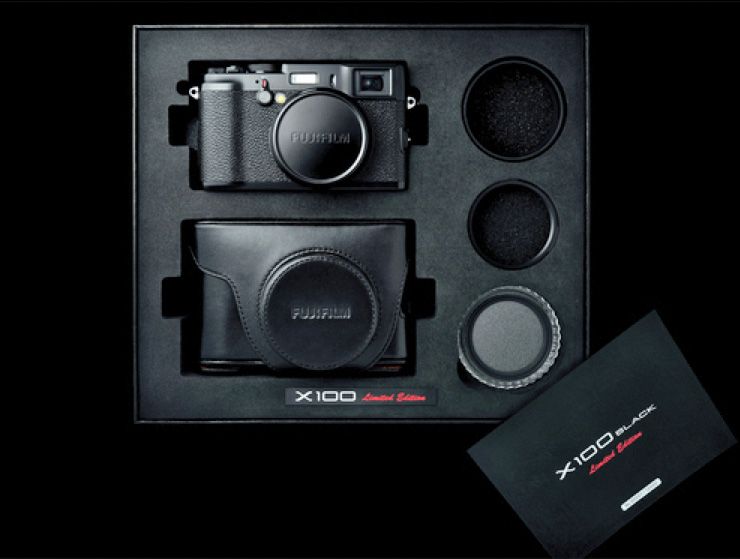 black (and more expensive) "limited edition" of the X100
It was one of the questions asked by FR-readers in the comments: will the black X100S cost more than the silver one?
Well, if FR-source drphotorumor is right also this time, the retail price of the black X100S in the UK will be of £1,000. I remind you that when the silver X100S was launched 1 year ago, it cost £1,099 (now dropped to £949 for example at wexphotographic here).
If correct, then this means that Fuji will offer the black version at about the same price as the silver version. The black "limited" edition box of the X100 instead is far more expensive than the silver version.
Just a few more days and we will know more about it. I remind you, X-day is January 6th, when the 56mm f/1.2 (and probably also the black X100S) will be unveiled right before the start of the CES (January 7).
stay tuned on Fujirumors,
Patrick – facebook, google+ and twitter