BHphoto Adds up to $150 Gift Card to Official Fujifilm GFX and X Deals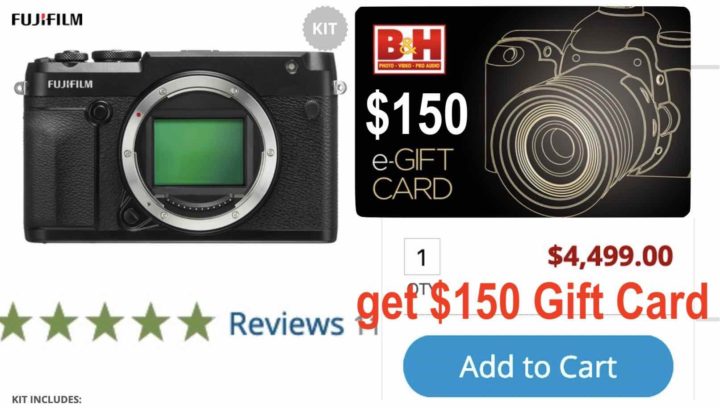 Fujifilm GFX Deals
BHphoto has decided to add up to $150 gift cards to the current Fujifilm GFX and X deals. Also Adorama matched it and added some gift cards.
I have no idea who long the gift card will stay, so you better act fast, if there is something you want amongst the deals. Full list of deals below.
DO NOT FORGET you can save 50% on Capture One Pro 12 for Fujifilm for a limited time only – use code "ivy50" at checkout.
Fujifilm X

Fujifilm GFX cameras / lenses
Today Only Deals
Capture One 12 for Fujifilm perpetual license is 50% of code ivy50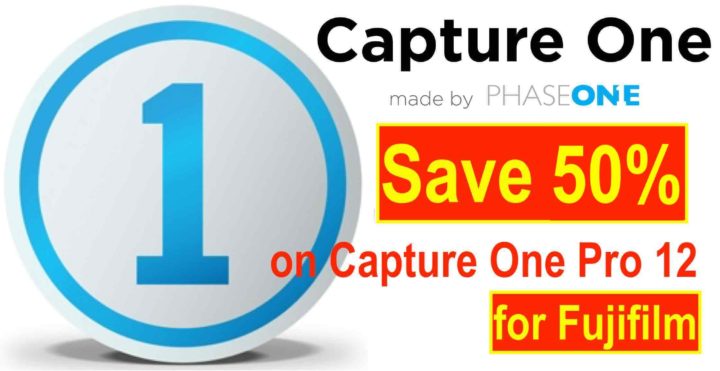 Official Fujifilm Deals

PRIME LENSES
ZOOM LENSES

X CAMERA DEALS

GFX BUNDLE DEALS

GFX 50R + GF63mm (save $1,000): BHphoto, Adorama, AmazonUS, FocusCamera
GFX 50R + GF45mm (save $1,000): BHphoto, Adorama, AmazonUS, FocusCamera
GFX 50R + GF32-64mm (save $800): BHphoto, Adorama, AmazonUS, FocusCamera
All Fujifilm Camera Deals
All Fujinon Lens Deals