Benro Theta: the One Million Dollar Tripod on Kickstarter!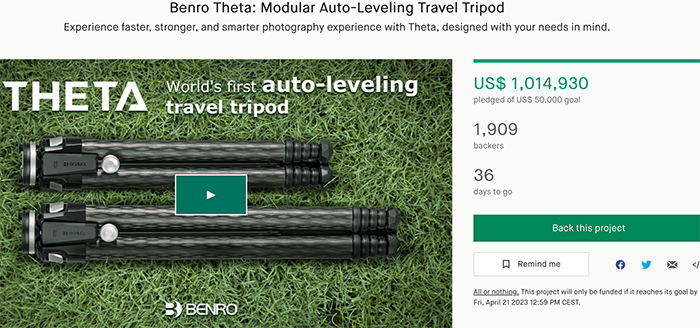 The new Benro Theta Travel Tripod has collected over 1 million Dollars on Kickstarter (Click here)!
Lots of compact travel tripods have been launched over the last few years, but this one definitely brings something new to the table. Check out all the details here.